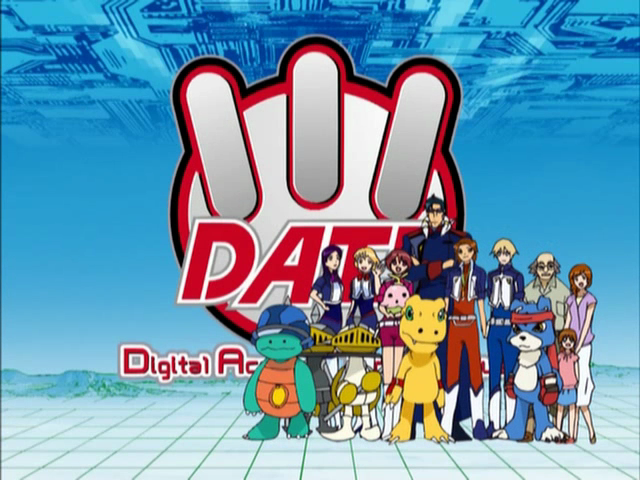 I finished the fifth Digimon season, titled Savers in japanese (デジモンセイバーズ) and dubbed as Data Squad (always read it as Data Squid at first). I still remember when i first started watching it ages ago (in 2006, when it was airing), how i loved the design of virus Garurumon, but the most how happy i was that my beloved Digimon series are coming back for a new one after years of silence and news of cancelling. I was still doing Digimon Backup then…
Anyway, the series' quite good. 48 episodes, with only a few feeling unnecessary. The graphics and the music are great as expected. Also, the story is totally Digimon. I haven't seen more than three episodes (and all movies) of the fourth season, but i couldn't really feel attached to it. Kids turning into Digimon themselves? Albeit that appears in Savers for a minor role too… I favor the good oldschool way from seasons 1-3, with the good sense that now everyone will achieve champion level, then ultimate, finally mega, then maybe some more boost to eliminate a godlike entity. Of course the main hero is a stupid but brave-hearted fight-loving guy, and his partner is a walking dragon type too (Agumon's comeback), and once over the series, due to hate or uncontrolled emotions, the digimon goes berserk… It was the same in the first three seasons, and it's no different now.
Beside a few illogical points, Digimon Savers is a great season of Digimon. I can't wait to see the new season to come out this summer. I hope they won't mess up.