Nagano is the home of great craft beer in Japan, and Tamamura's House IPA fits in well. You might know the brewery from their Shiga Kogen brand.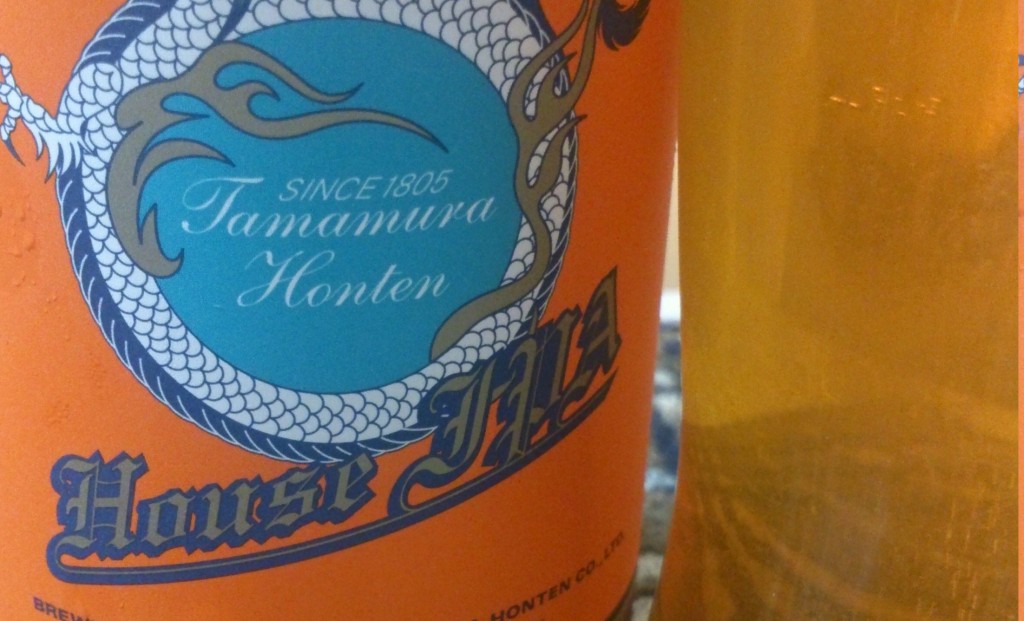 House IPA has a clear, deep gold body with basically no head. That's no surprise from a hardcore IPA though, while its medium lacing was a pleasant surprise.
It has an aroma so strong I could smell it from the other end of my desk. It's a very fruity hop paradise nose, focused on the traditional citrus and tropical notes.
Then you take a sip and then another. The medium body with the smooth carbonation makes it a easy drinking without feeling watery. As for the taste, it's hop paradise indeed. There is a sharp bitterness with a well-rounded malt presence. Of course it's fruity, with citrus and mango notes playing the central role.
The aftertaste is about the grainy side of the bitter hops with some of the acidity lingering. Not to mention Tamamura House IPA can land quite a punch at 8% ABV. A pleasant drink if you like hoppy brews, and don't mind getting slightly drunk on it. It's a limited edition beer too, so better pick up a bottle if you get a chance.