Tonight I was looking for something light to drink before I'd go to sleep. That's why I picked the only lager at home, but I might've been better off with some IPA.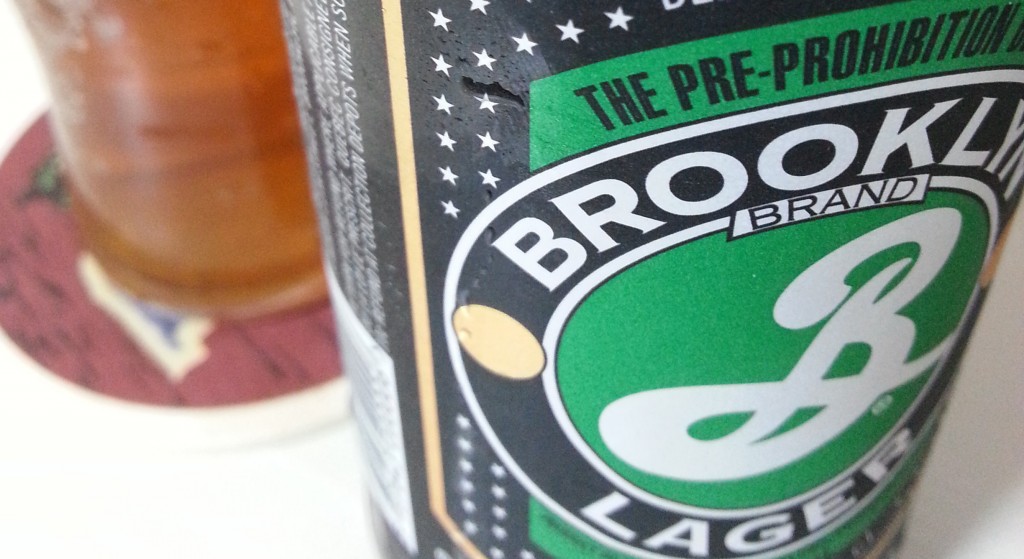 Don't get me wrong. It's not a bad beer, but as its amber color, and solid, creamy off-white head suggests, it's not your thin, refreshing general lager with a craft twist. The lacing reminded me of the beer I had last night at a local establishment, though while I'm not even sure that was proper beer at all (tasted really gross), Brooklyn Lager is at least what it claims to be.
That is, a more traditional, old-style take on the genre. It's caramel sweet to the nose with floral hops popping up. I especially liked the how surprisingly springy the hops' presence was.
Not that they're so dominant in the body. It's all about the slightly smoky malts, with the hops only giving a slight floral touch to the end.
It wasn't what I was looking for, but it was nice nonetheless.