I've had Brewdog beers before, so I was happy when I saw one I haven't had (in stock) yet.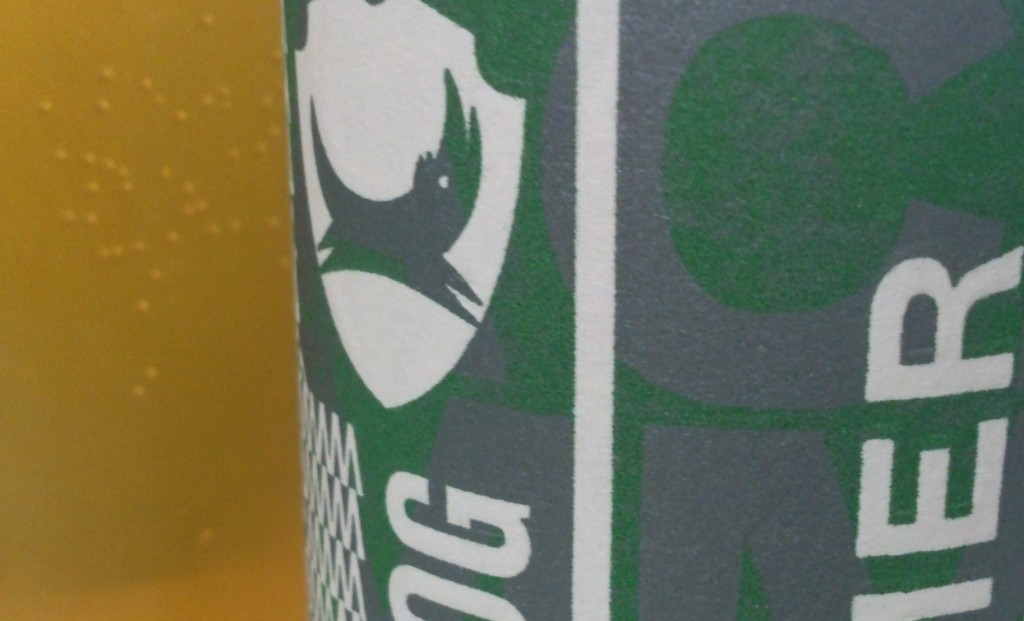 Jack Hammer's hazy yellow with a small white head. As the haziness would predict, there's medium lacing. Honestly, it looks like wheat beer.
The smell's completely different though. It's rough grapefruit to the face, though some of that bread tone is present.
Its taste is calm and toned down, not something I'd expect from an IPA, let alone a Brewdog IPA, but it's not unpleasant at all. The smooth, bready grain forms most of the light taste, but the grapefruit-like bitter has an overwhelming presence.
Overall, it's fresh and light, and the whole of its taste lingers for a long time. I think I noticed some well-hidden banana notes in there, but I might be just imagining things – shit 7.2% does to your mind. A good drink.