Pretty much starved and three more hours to go until my flight out of Dubai, I was looking for food. Something filling. Tokyo destroyed my plan of eating something before taking off there since there was literally not a single shop open in Narita airport. Luckily Dubai wasn't dead like that so I had plenty to choose from.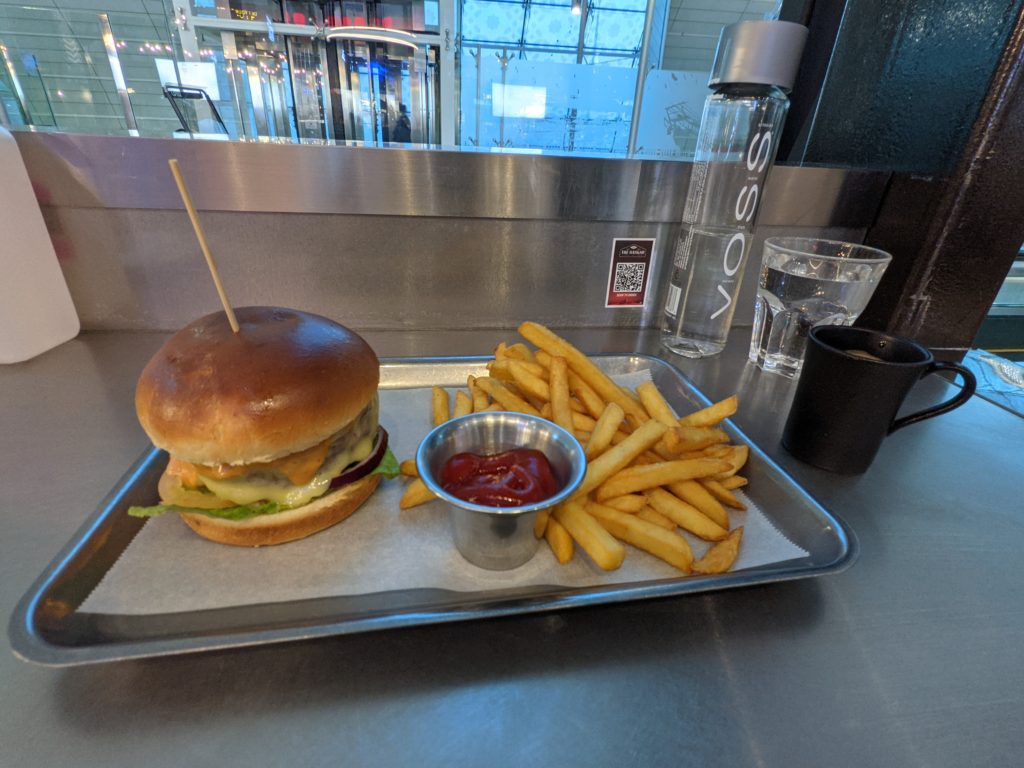 A huge burger with fries sounded like something that could keep me going until the flight. One option caught my eye: "Beyond (V)". I risked the V (figured it stands for vegetarian) and it paid off.
Beyond meat is a plant-based alternative to slaughtering animals. I was surprised just how meat-like it was: if I didn't know it wasn't beef, I couldn't tell. It didn't taste or feel funky (which often happens with soy-based meat alternatives), just like a good thick beef patty (except not made of beef).
If Beyond meat is any indicator, these plant-based meat alternatives are going ways. I see them pop up in the news now and then, but this was the first time I actually saw it sold. I don't have any particular attachment to ingesting materials specifically derived from dead animals, and since it does taste and feel like meat, I am perfectly okay with going green like this.