Or as they say in japanese: 劇場版NARUTO−ナルト− 疾風伝 (Gekijōban Naruto Shippūden). I've watched it (Dattebayo sub) yesterday, and decided to write a little review, or description or whatever about it today. Before going into spoiler mode and putting tons of screenshots, i'd first summarize my opinion. As expected. It's nothing extreme: though the big hype around Naruto dying in this movie was surely a great help to make it popular, the story, the style, the characters and the fights are all of the kind we've already seen in the anime. Let's say, in the Raiga filler arc. It provides one and a half hour of entertainment, with laughs and excitement, for the more sensitive people even worry for their much-beloved characters. As usual, Naruto has very deeply philosophical discussions (arguments) with everyone not agreeing with him–even more than in previous movies, i think. And not everyone shows up from the old crew–but of those story-specific details only later. To put it short: this was a good movie, with Shippuuden-quality graphics, a movie-average storyline, and a bit of otherworldly twist. Something a Naruto fan must see.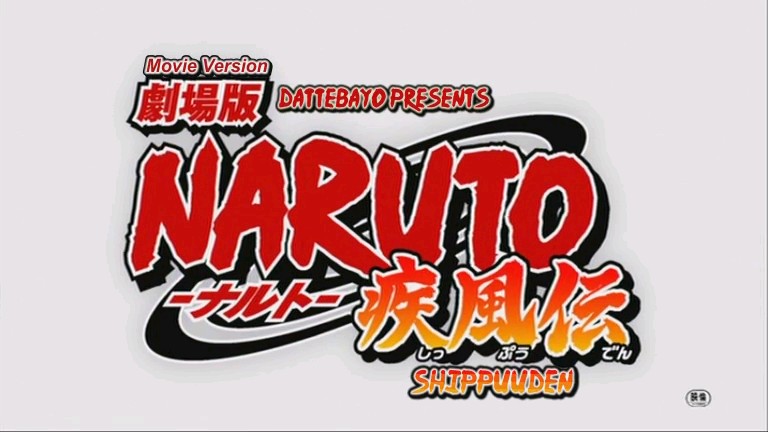 Now come the deep space (neologism), with a nice bunch of screenshots and maybe even spoilers. The movie begins with nothing else than a crazy battle between Naruto and some strange, purple demon-dragons. As in Shippuuden, he doesn't go Kyuubi-berserk, fights with his own strength.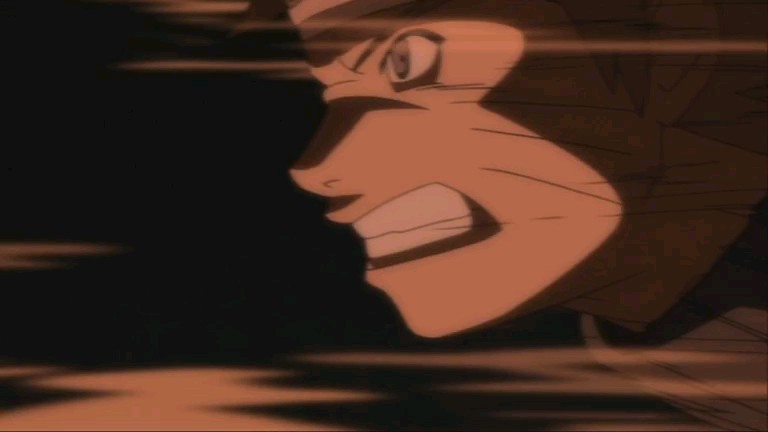 And here in the very beginning of the movie we get what we want, what we were told so long ago, even before the movie debuted about a year ago: Naruto dies. There's something amiss, you may say–and you're right. If he were to die in the last few minutes, in a mad, Kyuubi-release vs. Orochimaru-Sharingan kind of battle, then it would be perfectly understandable–but the main hero won't die in the first two minutes of a ninety-minute long movie. Even though he's given a proper funeral…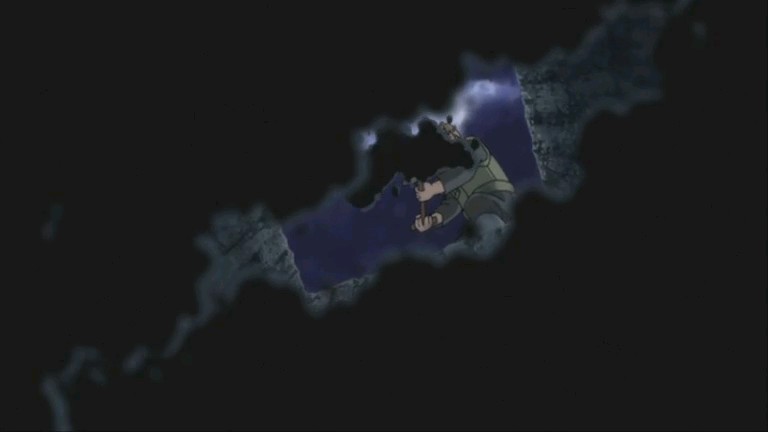 And all the people are there mourning (though far not as officially as in the case of the Third Hokage). A good idea from the director was that we were left wondering, since then the story shows the big enemy: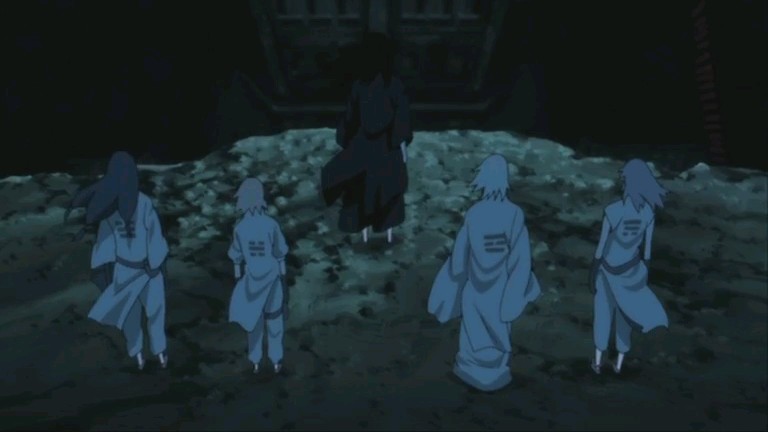 The mad doc-nin, and his four just as mad underlings, with the I Ching-style trigrams on their backs (on that screenshot, they are Thunder, Water, Fire and Wind), invades an underground shrine, where the evil demon Mouryou's (or Moryou, Mouryo, whatever) soul is sealed away. This brings the events back a couple of days before the first scenes, but who cares. Naturally the guards are no match for the attackers–this makes me wonder: why are ninja nations so careless that they leave the guarding duties of such places to people who are taken out in a minute. Makes me laugh. The bad boy Yomi manages to break the seal on Mouryou, as expected, and after a really disgusting cutting up of his chest he hosts the great demon in his body, until they unseal his body too.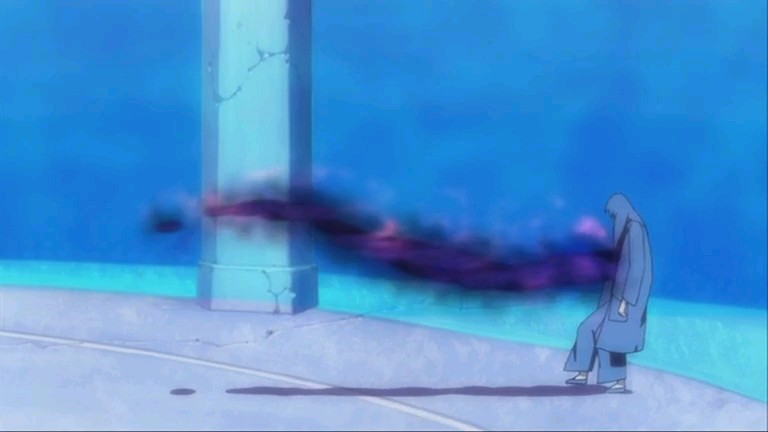 He revives a ghost army of stone statues, which shortly attack Konoha. The hokage, Tsunade organises the defenses, and also the escorting of the young high priestess of the Demon Country to the shrine where Mouryou's body is sealed away. That spoiled brat is the daughter of the high priestess, who sealed away Mouryou the last time, thus the only one who's able to stop the evil plan. And who else would be chosen as her bodyguards/escorts than Naruto, Sakura, Neji and Rock Lee. The Konoha team make it just in time to the palace of the princess, because she is attacked by the four element-guys of Yomi…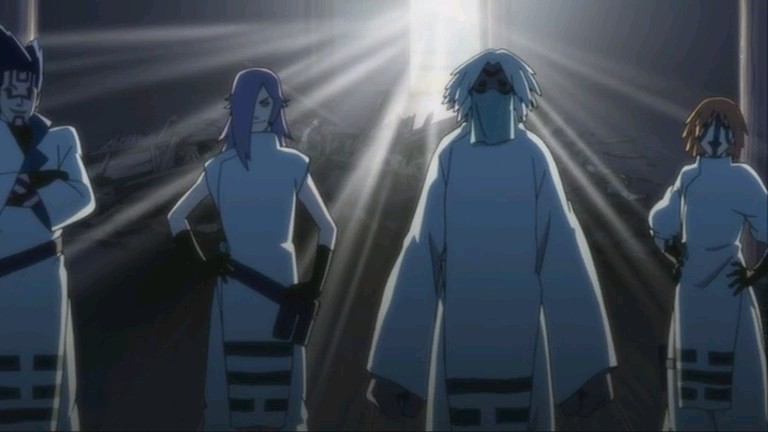 This takes place just at the twentieth minute of the movie, so you can guess the princess is saved quickly. But not easily. She's really troublesome (to use Shikamaru's word) to escort, complaining about everything, but at least not very difficult to protect–then she doesn't protest. There she is…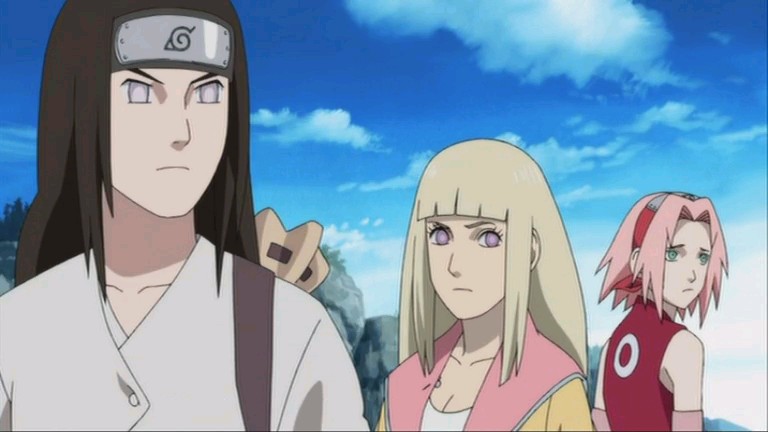 The element four attacks the group again, again with their chakra-infusion worms under their skin. That's once again a quite disgusting thing… However disgusting it may be for me, they really get a boost of those little things, as the earth-element one forces Lee to unlock the chakra gates…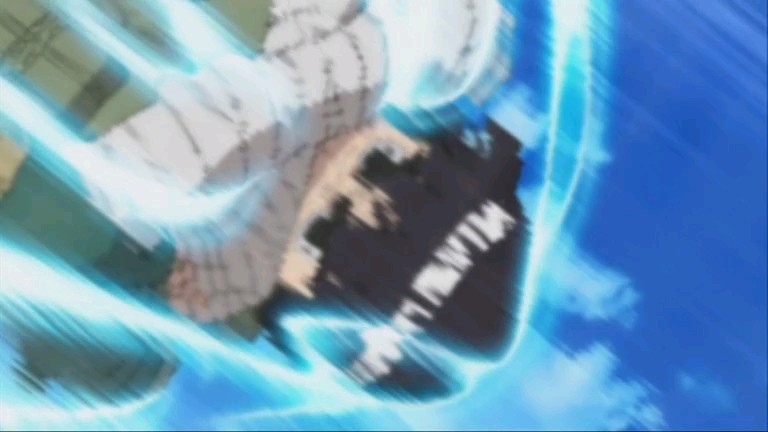 But even though Lee delivers a couple of devastating hits, like this one: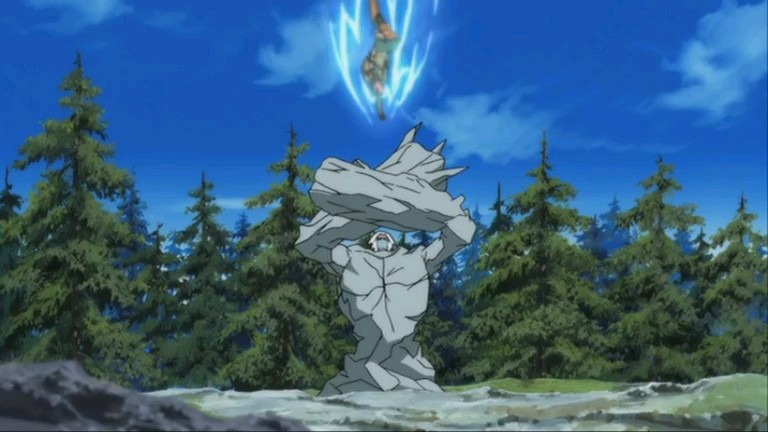 The stone guy is not easy to take out. So he touches his last resort: a candy he got from his master Maito Gai (Might Guy), which turns out to be an alcoholic bon-bon–and you know what a drunken fist fighter Lee is…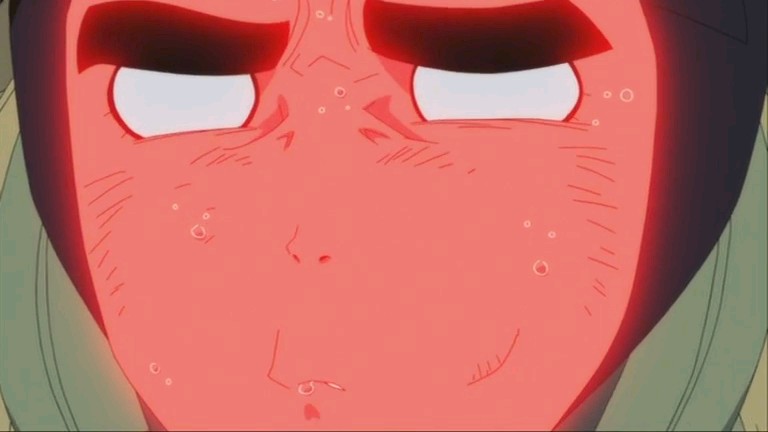 He surely takes out the stone guy in a hit, but meanwhile Naruto has his own fun with the water girl. She's not that easy to hit, as she seems to be able to liquify her body, and thus even survives full hit of Rasengan. And there is Neji and Sakura running away from the other two element attackers. One attacks with wind-controlled shuriken, making Neji busy, giving the other one time to attack Sakura and Shion, the priestess. His worm gives Sakura a paralysing bite, and she doesn't have time to use her anti-venom… And Shion is killed.
Or not? It's revealed that Taruho (the loyal servant of the priestess) transformed himself into the priestess with an irreversible technique. And he was the one killed… Bad luck, Yomi. Naturally the enemy realises this way too soon, but so bad for them: in the next round Neji takes out their chakra-refilling "brother" with his Gentle Fist (the Eight Trigrams, Sixty-four Palms technique (八卦六十四掌 Hakke Rokujūyon Shō), which has a bit of irony to it, since the element guys also wear trigrams…)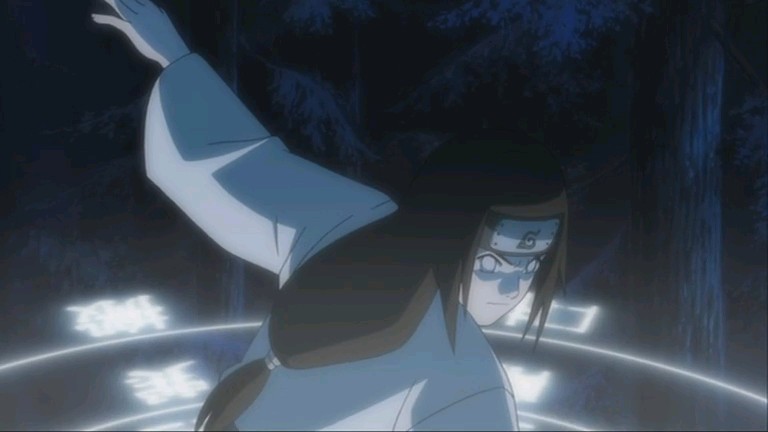 That means the end of the other two also, and the element four are out of the ring. While Sakura, Neji and Lee fought them, Naruto hurried with Shion to the shrine of Mouryou's body–to be greeted by those stone-soldiers. After a quick encounter, a near-death experience for Shion, and another philosophic talk about the predestination of our fate and death, there is a scene that really surprised me…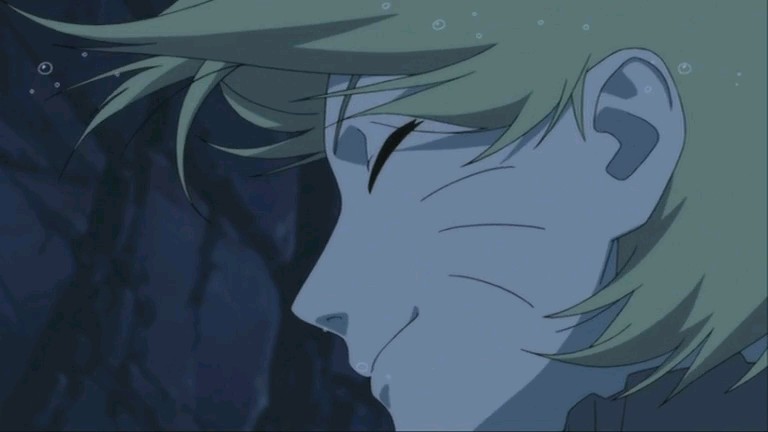 The portrayal of Naruto as a handsome boy. Really surprising. For me, at least, but it may not be for girls who grew up on Naruto hentai… Anyway. Soon after they are once again at the shrine, and Naruto holds off the ghost army, while Shion gets into the cave (and meanwhile has another vision of Naruto dying). There she's greeted by that sick and evil Yomi: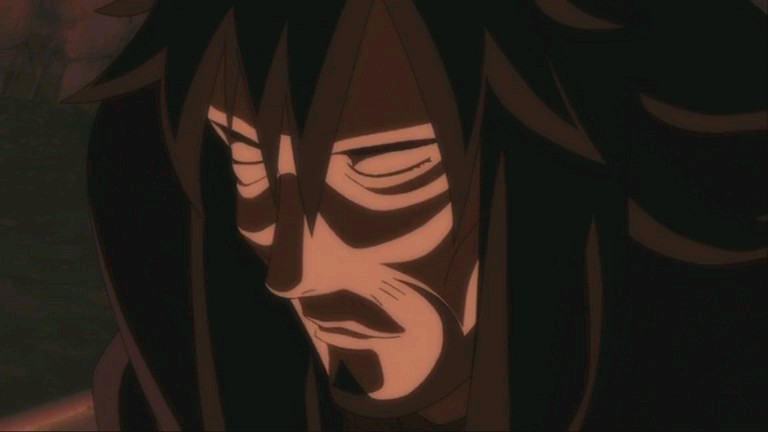 She does the sealing that she was taught–and fails. Mouryou returns to his body, and we're once again at the beginning: Naruto fighting the purple demon dragons, and Shion struggling with (and within) Mouryou. How come Naruto could go in? Kakashi, Gai, Shikamaru and Temari arrive and fight the stone army, so he can go.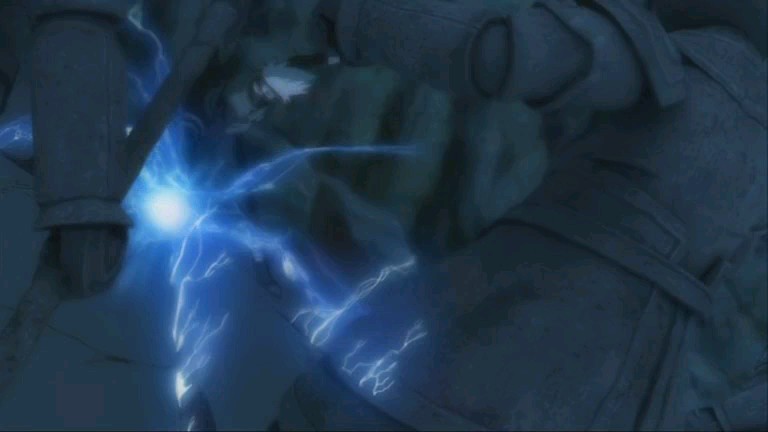 Shion resolves to save Naruto at the price of her own life, so the death sequence is cut this time.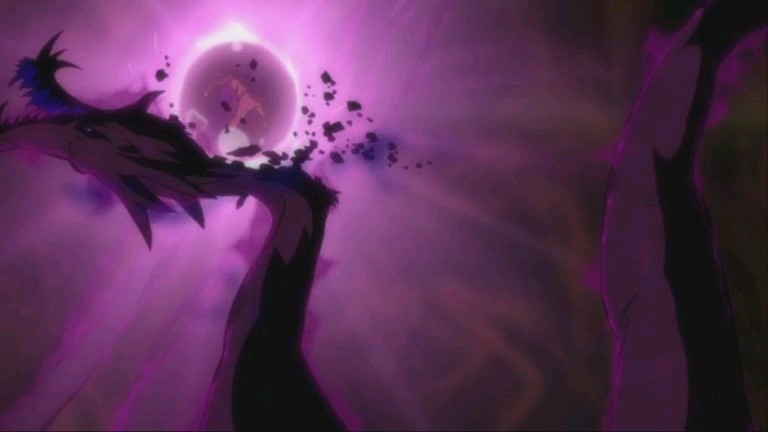 Her high priestess powers are unlocked, and she's just about to sacrifice herself while destroying (or just sealing away once again?) Mouryou… By the way, in that state, she really does look great.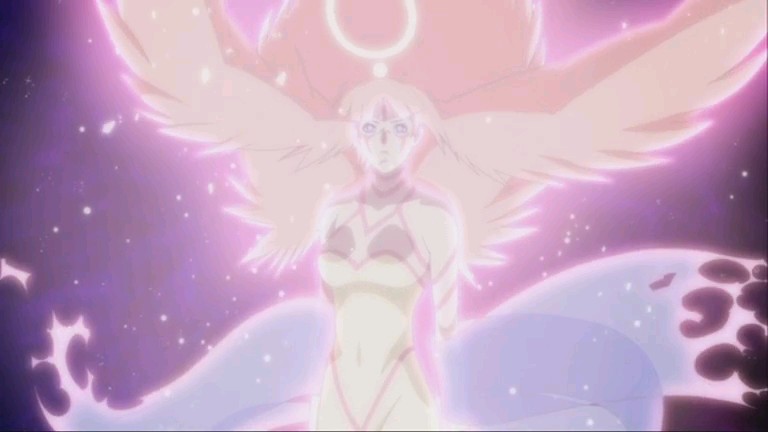 Naruto drags her out of Mouryou just in time, and makes her want to live again. And just as in the case of the last movie, they attack Mouryou together with a super-hyper-ultra-mega-giga-chakra combination Rasengan.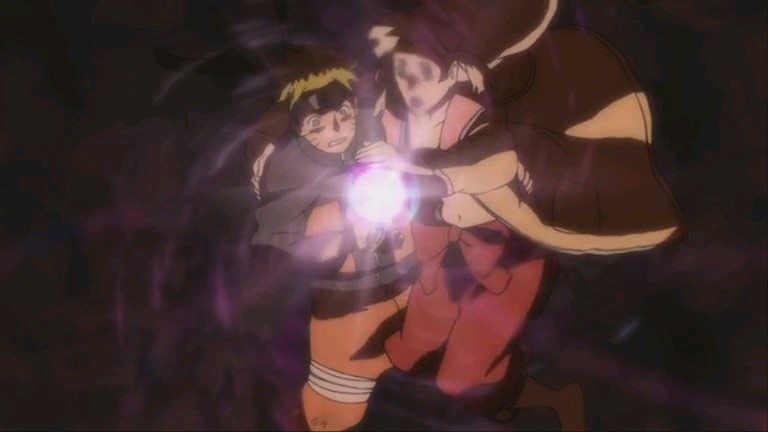 Successfully. The volcano is awakened, informing Tsunade of the success. Everyone smiling, the evil is gone once again…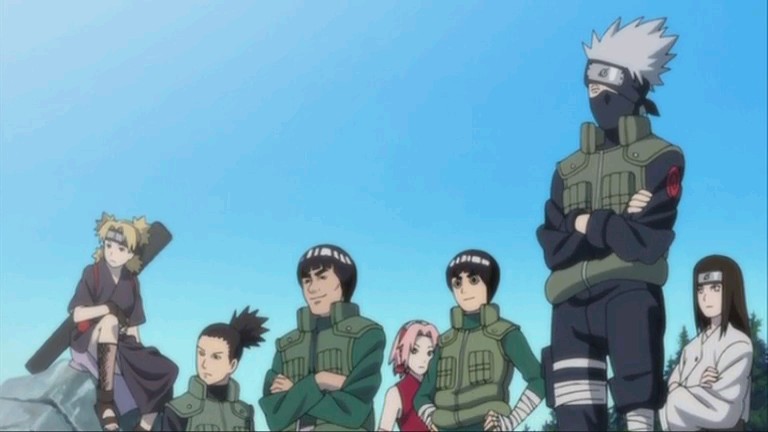 Then in the very last seconds, during a totally normal dialogue, the priestess says something along the lines: "I must pass on my powers to the next generation, so that if Mouryou may be reborn somehow, somebody would be around to stop him. Will you help me, Naruto?"
This seems to be a totally innocent request at first, even for me (Ero-sennin!), but if you think again: she just asked Naruto if he'd be the father of her kids! At least, according to their reactions, Lee, Sakura and Kakashi understood it so…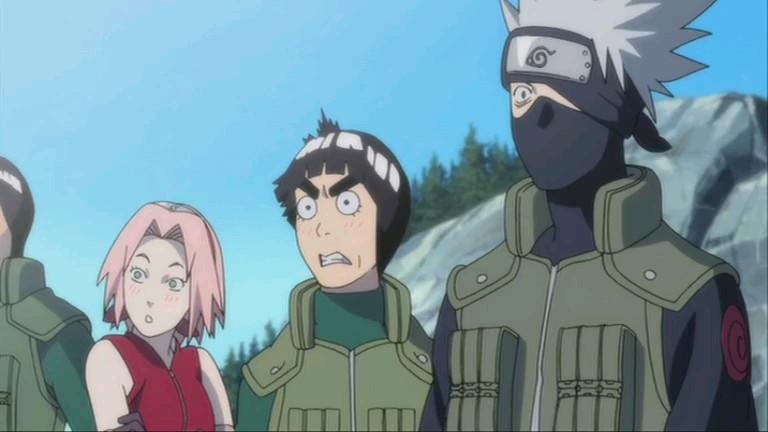 Fin.