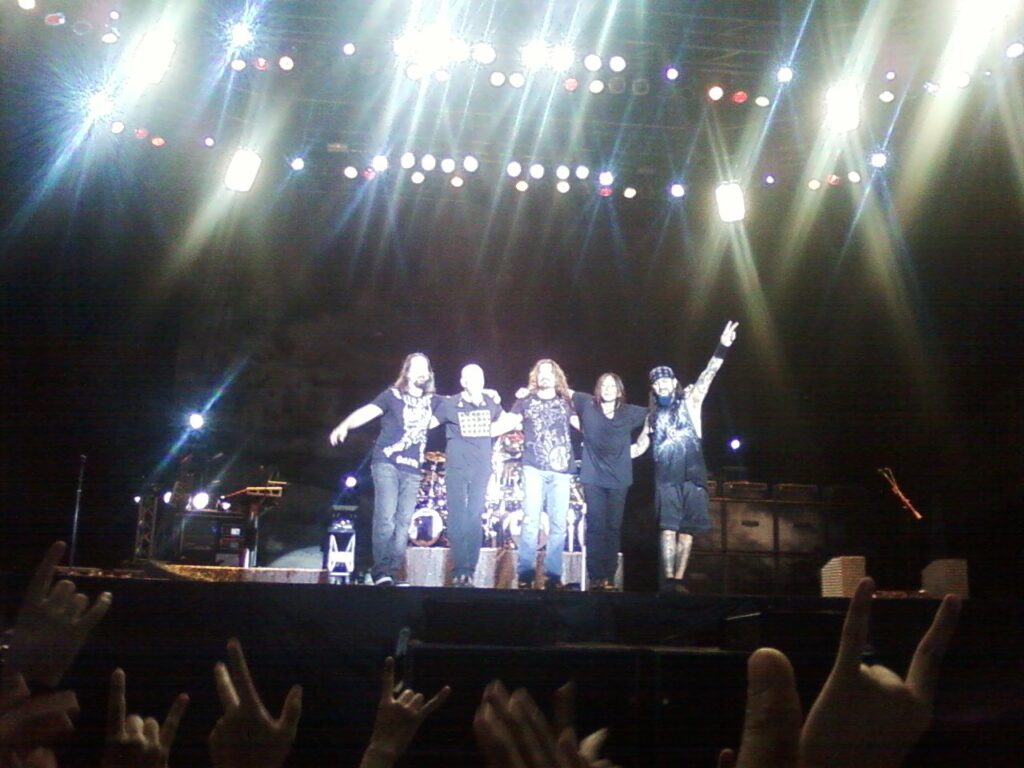 According to my last.fm charts, Dream Theater is my second most played artist with about three thousand scrobbles as of now. According to Normalisr though, DT is my most listened artist with about two weeks' worth of time.
I always had some Dream Theater music around, though until Octavarium, this was limited to two albums, Six degrees of inner turbulence and Train of thought. To be honest, the song As i am from Train of Thought was the one that made Dream Theater stay, even when i wasn't yet that fond of prog metal. But then Octavarium came, and that and my then-newfound Stratovarius pulled me in. But even though i was at two DT gigs before the release of Systematic Chaos, that was the album that i just couldn't stop listening to, and i still consider that my favourite DT album, whatever the "hardcore fans" say about it.
Dream Theater was, is, and probably will be a defining band in the prog metal scene. They are all professional, trained musicians with skills that rank them among the best of the world. Ex-drummer Mike Portnoy was chosen the best prog metal, and the second best metal drummer (after the Slipknot guy). Guitarist John Petrucci, however he is criticized for having no originality nor passion, has been chosen six times into the G3 supertour, more than any other guitarist except for founders Satriani and Steve Vai. And the other members of Dream Theater are no less skilled (i dare say this without even knowing who was chosen as new drummer).
Not to mention they throw great gigs. I have been to… well, many of them, i seriously lost count, but it's surely an experience every time. They (seem to) put their hearts in the performance, and one can enjoy every single minute of it. I also was lucky enough to be at their last gig in Japan with Portnoy as drummer, the picture above was taken by me there. I hope i'll have the chance to see them live again. I won't miss a chance.