Despite waking up earlier than yesterday, at 2pm I was forced to realize that staying at home, my productivity drops drastically. I was so pretty determined to go outside, anywhere, for any reason, just for some change of air to set my mind in motion. However, I didn't feel enthusiastic enough to go downtown again, and I don't know any suitable cafes in the area either. I ended up with just walking (instead of cycling) to buy groceries.
It was worth it in more ways than one: first of all, I got to wear my new kilt again (I'd rather not ride my bicycle with that) and I found a pottery exhibition on the way.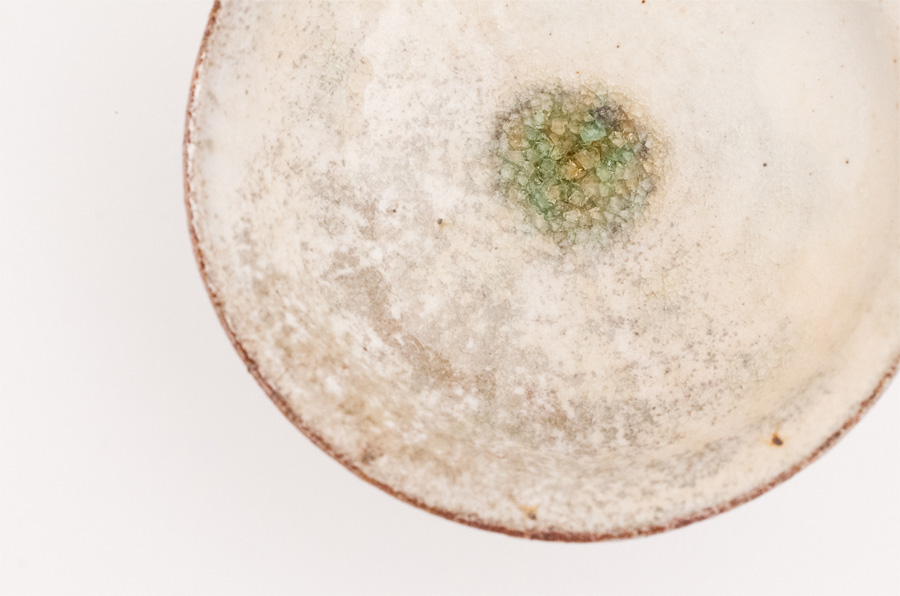 A few times before I've noticed the place that suspiciously looked like an art gallery, but I'd never bother to stop and check it out. Walking, though, instead of riding my bike, I got a few more seconds to check out its windows and saw that it was indeed an art gallery, and some guy from inside nodded at me welcoming.
It turned out to be an exhibition of the ceramics of Akutsu Masato, who's lived in the world of his craft his entire life, having started as a child following in his fathers footsteps, and now runs a small pottery studio he inherited from him. He's from the traditional potter town of Mashiko, where ancient kilns have been found dating back thousands of years. For the exhibition at knulpAA he's used only local clay.
Most of the pieces on exhibit are tableware, various cups, mugs, plates and pots. There are none that look exactly the same, as they are all completely hand-made. While the shapes themselves aren't all that extraordinary and show a modern sense of minimalist, practical approach, it shows that the artist loves to experiment with various methods for firing and enameling.
I especially liked the pieces that were painted? enameled? with iron, giving them a matte, metallic look and feel despite being pottery. Also, as they are painted while still spinning on the wheel, they have really dynamic patterns.
If you happen by Shakujii in Nerima, be sure to drop by! You might find some pieces you'll want to buy.