I picked up a can of the Red Ale by the Japanese craft brewery Echigo. Echigo is the old name for the area that is currently Niigata prefecture, where the brewery is based.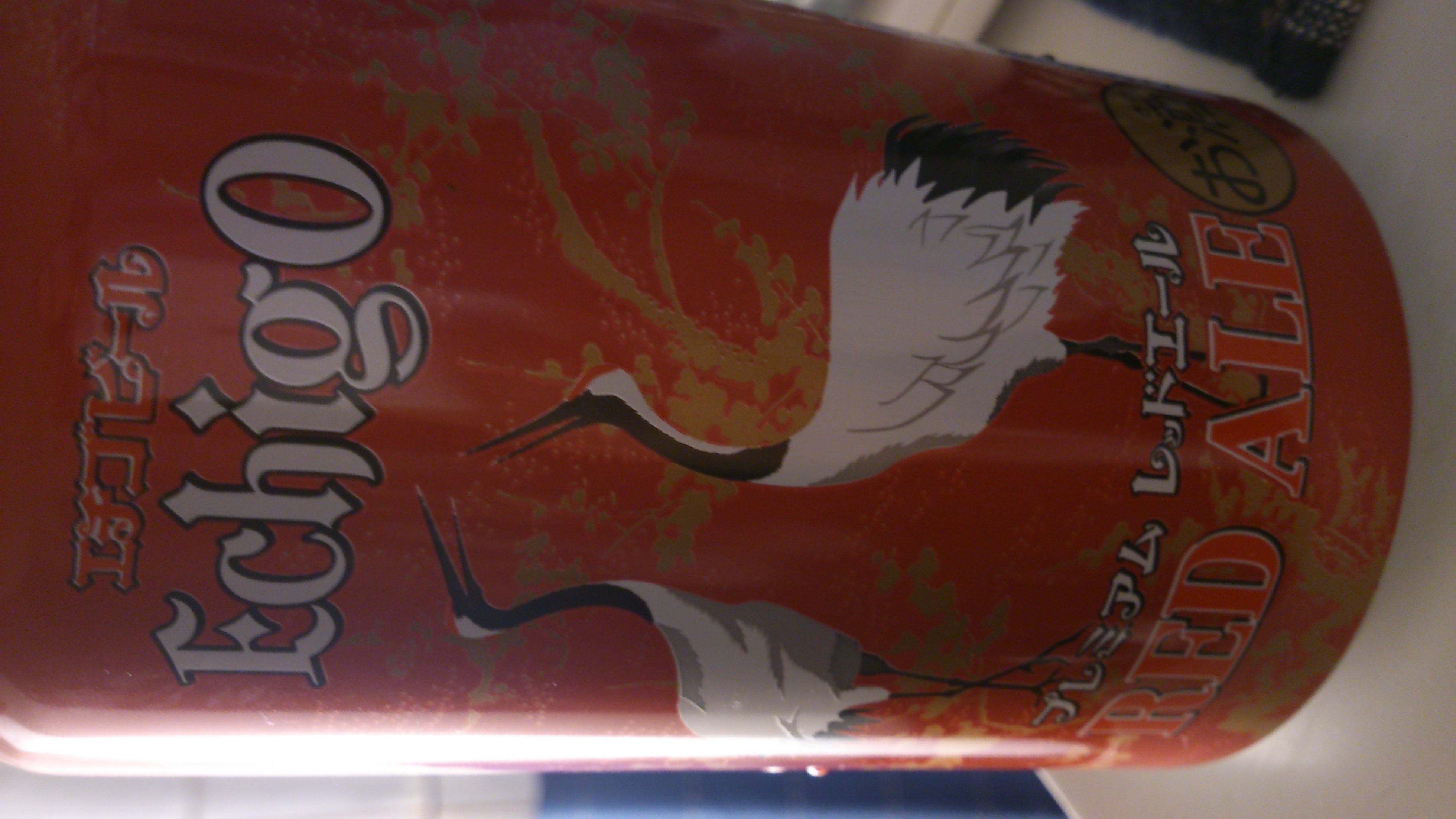 Fitting for its name, the Red Ale is, well, red. It pours dark amber with a pinkish hue. It has a good head, which despite its size is quite soft. There is some lacing, but nothing significant.
From the glass it greets with a sweet strawberry aroma. That's especially amusing considering how close Echigo and the Japanese word for strawberry (ichigo) are. The ale foundations are hiding underneath that sweet fruity smell.
The taste is very similar too. While it isn't outright sweet, the defining character of the taste is the sweet strawberry that reminded me of the jam found at breakfasts in hotels. It fits surprisingly well with the basic ale taste. There's a good balance of the hops and malts. No overdone sweetness, and the lurking bit of bitter is finely tuned to match the overall taste. The light to medium carbonation doesn't disrupt the soft experience either.
I was a bit vary about this beer because of my dreadful experience with Asahi's tomato "beer" (ugh) that was marketed a similar all-red image as well, but Echigo's great execution ranging from the color of the can and the beer to the fruity taste restored my faith in "red beer".