I picked this beer for the simple reasons that it looked funky with the beer-drinking monkey on the label, and that I like to have an IPA on stock at all times (just in case).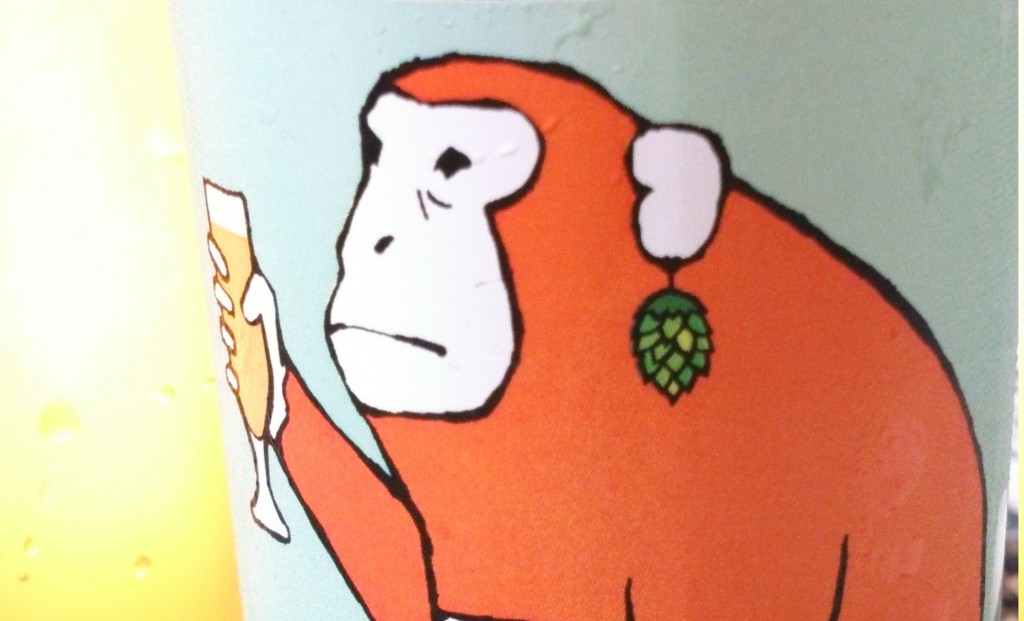 The Monkey IPA (saru is monkey in Japanese) is cloudy and straw colored. The little head it has is clear white, and the strong lacing predicts a smooth body.
The nose is the springy hop smell one'd expect from an IPA. It's fruity, pineapple being the most recognizable. I think there were also some ginger notes.
It's got a medium body with carbonation on the lighter side. It's a smooth IPA with the malts stuck in the background. They get a role with the creaminess that, while it feels a bit weird with the hops, gives a creamy foundation for a little sweetness.
It has a hoppy, pale ale taste (duh) with citrus and pineapple as central elements. There are also some earthy, floral notes. The aftertaste is bitter, but at this point the smoothness gets a nutty overtone.
There are some interesting aspects to its taste, but Osaru IPA doesn't have the punch to leave a real impression.