Another beer from the Echigo lineup, I had quite the expectations of this stout.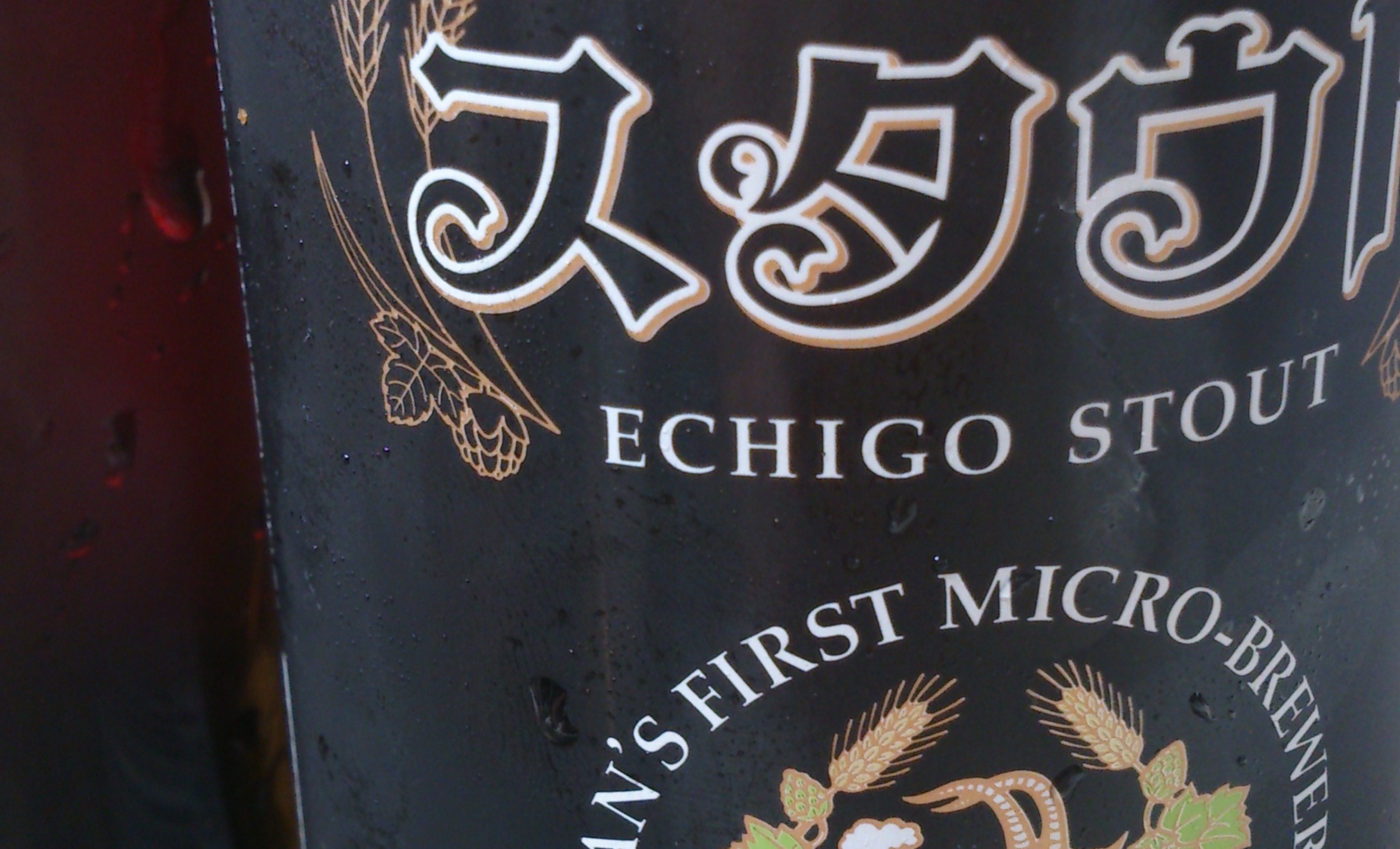 It's very dark, almost black amber, with a matching fudge colored, solid medium head. There is some very smooth lacing, but it disappears together with the head.
Now the nose, that's like a fairy tale. It's a rich, sweet fruity mix where a strawberry jam tone takes the central role. Support actors: roasted and caramel notes.
It's got a medium body that's quite smooth, but the fizzy carbonation gives it a bit of an edge. Beside the smooth, the sweet fruity taste is the first to come in light. The strawberry that was so prominent in the nose is still present, accompanied by traditional stout elements cocoa and caramel.
Its bitter is on the light end of light, but it still manages to provide a solid, dry foundation for the smooth sweets to play on. Thanks to its refreshing presence, the fruity notes don't feel syrupy. Well balanced, I must say.
The aftertaste is dominated by the caramel, although the dry but moderate bitterness stays for a good while as well.
A really nice, interesting stout on the sweeter side of the genre.