My experience with the previous Grand Kirin semi-craft attempt wasn't exactly great (and most people seem to have had similar opinions), so I had reservations about Izayoi no Tsuki.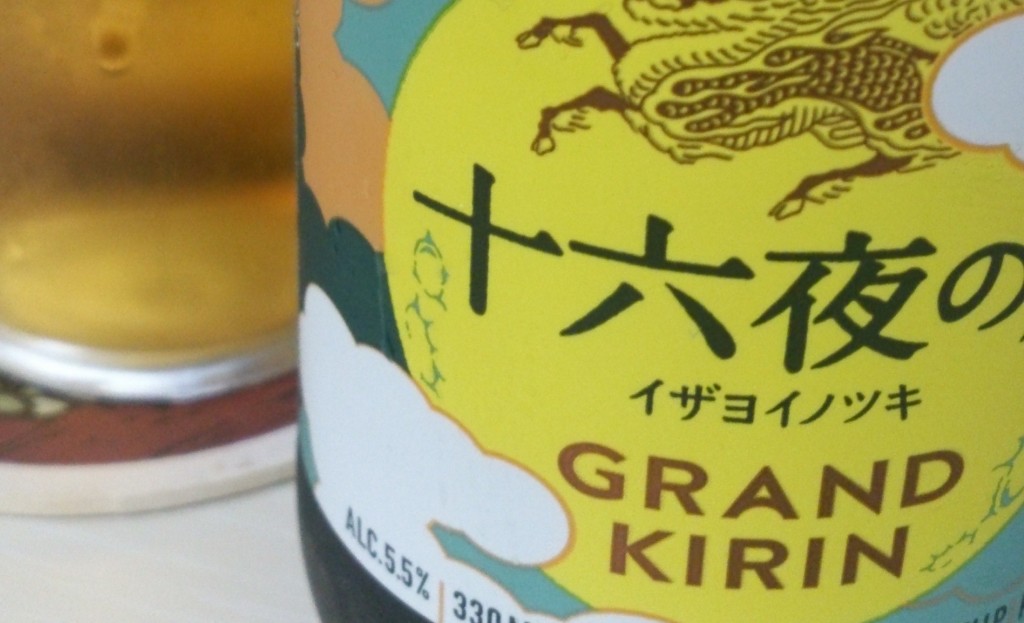 It fits the IPA label with its pale gold color and slowly evaporating smooth head. There's basically no lacing.
To the nose the hops are dominant. Fruity, mostly with tropical tones like mango and banana, instead of the typical citrus. I'm not a hop specialist, but I figure this might be the style of the New Zealand hops?
So far so good, right?
Thing get tricky when you actually taste it. The body's surprisingly heavy, though still in the medium range, with fizzy light carbonation. My first impression was that it's sweet. There's basically no bitterness present from the hops, they only contribute that aforementioned tropical fruit aroma, and even that is very weak.
The aftertaste is slightly grainy, and the thickness of the body leaves an impression in the mouth. Overall, the taste is just way too light. Even the tropical fruitiness fades away very quickly.
I get it Kirin wants to put out a more subdued IPA for the Japanese market that's so averse to strong tastes, but honestly, I don't think this is the right way to go. It's better than the Galaxy session IPA was, but I still don't like it. The taste itself would be nice, just add those bitters, please.