If you've watched Yama no Susume, then you've heard of Mt Tanigawa. It's the goal of a major arc of the story and an important memory to the characters. I went there in a different season though (in the snow), but didn't climb the main summit. For no particular reason other than I didn't realize the summit I was at wasn't the highest point. Whoops.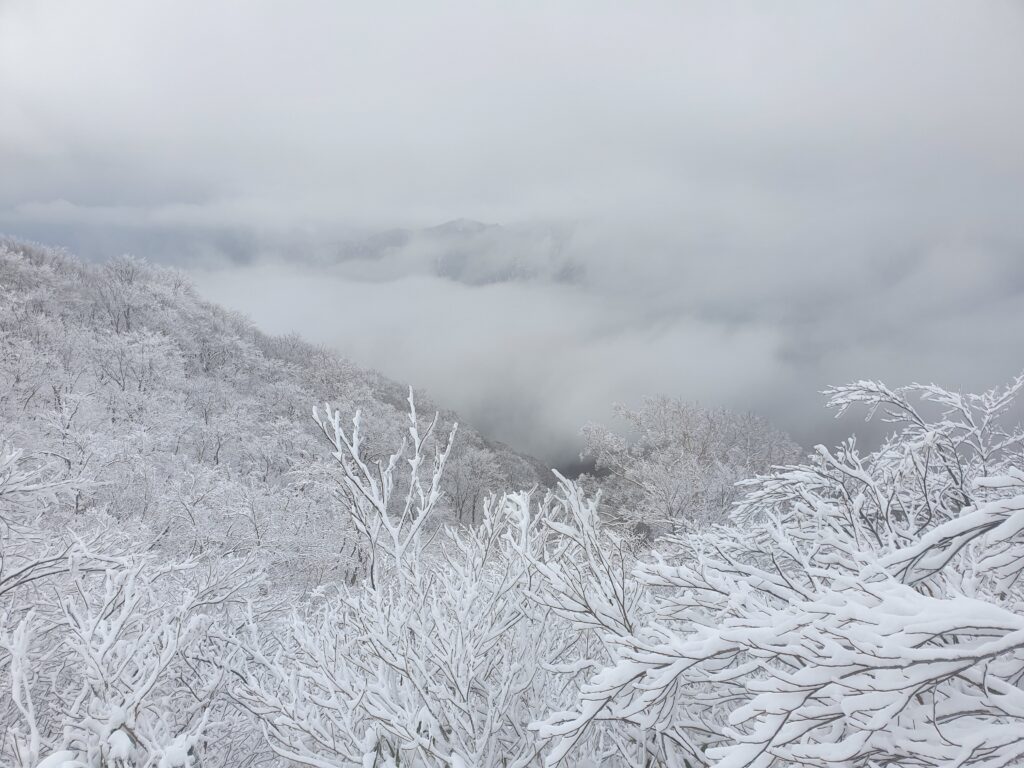 I took the ropeway up to the Tenjin ski area, from where I hiked to the Toma-no-mimi peak. I didn't realize that the other peak in the back (Oki-no-mimi) is the highest point and didn't go on. I even took a picture of it. Pat me on the shoulder.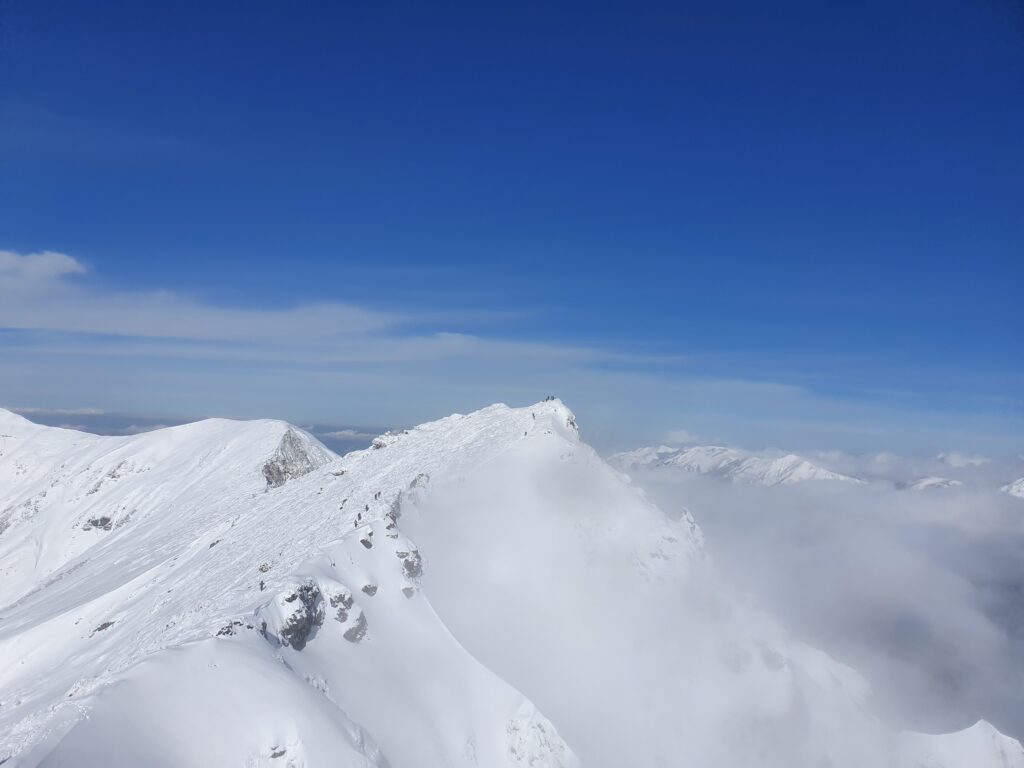 Let's look at it positively: I still got up there in beautiful weather, got to enjoy a wonderful hike in the snow and got some nice pictures too. Also, now I get to go back again sometime for the main peak too.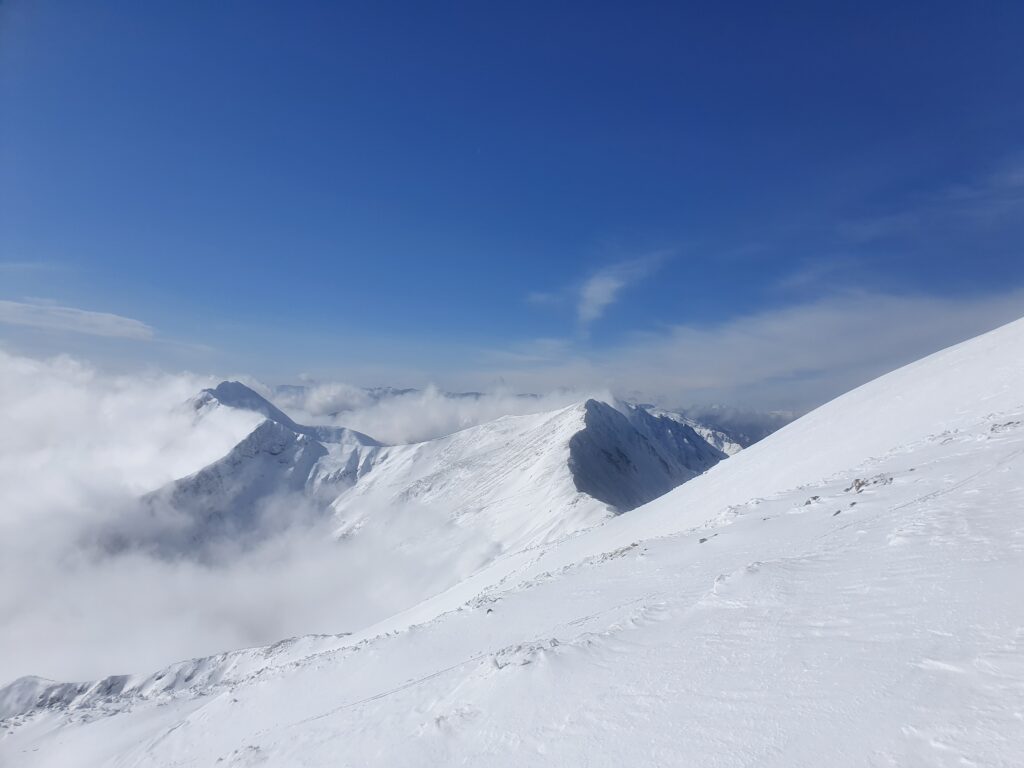 It was a really quick hike, like 3 hours from the ski area to the peak and back, even in the snow. Many people were using crampons, and I put them on too on the way down to help with the speedy descent on the solid snow.
Then I took the opportunity and practiced snowboarding on the practically empty ski slopes for a few more hours after that, all the way until the last bus back to the train station.