On Elbrus we'd enter the world of snow as soon as we "went up the mountain." Aconcagua is very different. There is snow and ice: there are the penitentes and the route goes over glaciers on multiple occasions. But the snow and ice is mostly covered by rock and dust, so it's much harder to be conscious of it. This year there was so little snow that we didn't even need to take our crampons for the summit attack.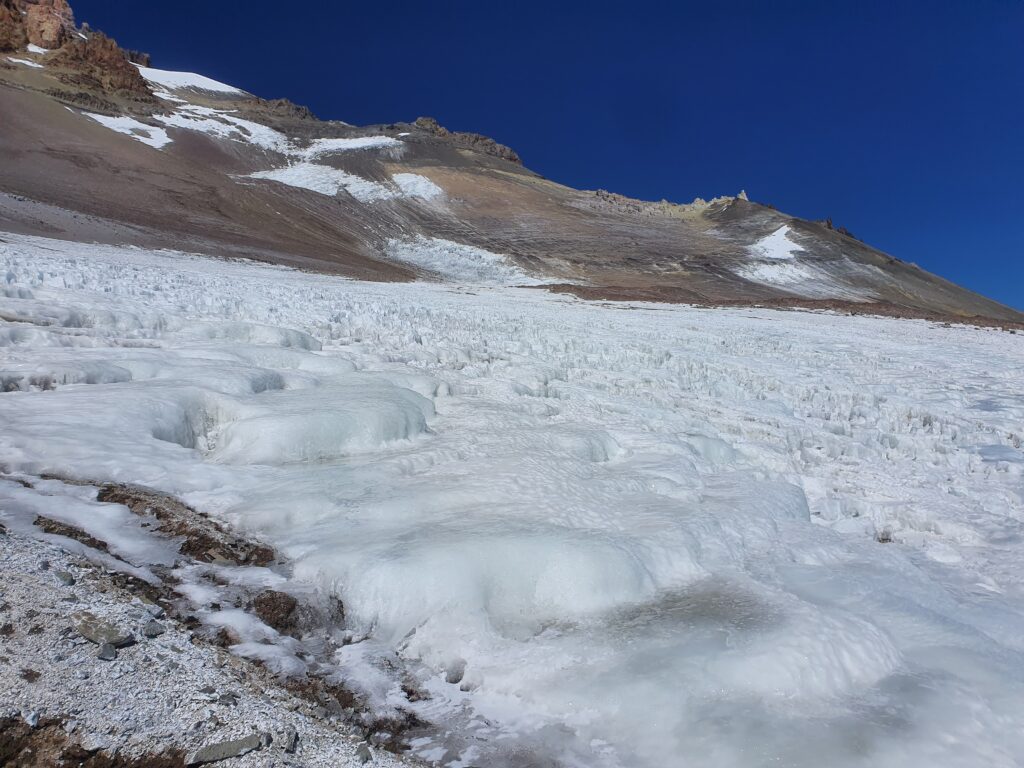 Because of bad weather (snowstorm) forecast to roll in, we started on our summit attempt a day early. That meant one day less spent acclimatizing in camp 3. Summit day on Aconcagua is very long. We started in the dark before 6am, which naturally meant that it was cursing-worthy cold. We only carried (hot) fluids to drink and some snacks to eat.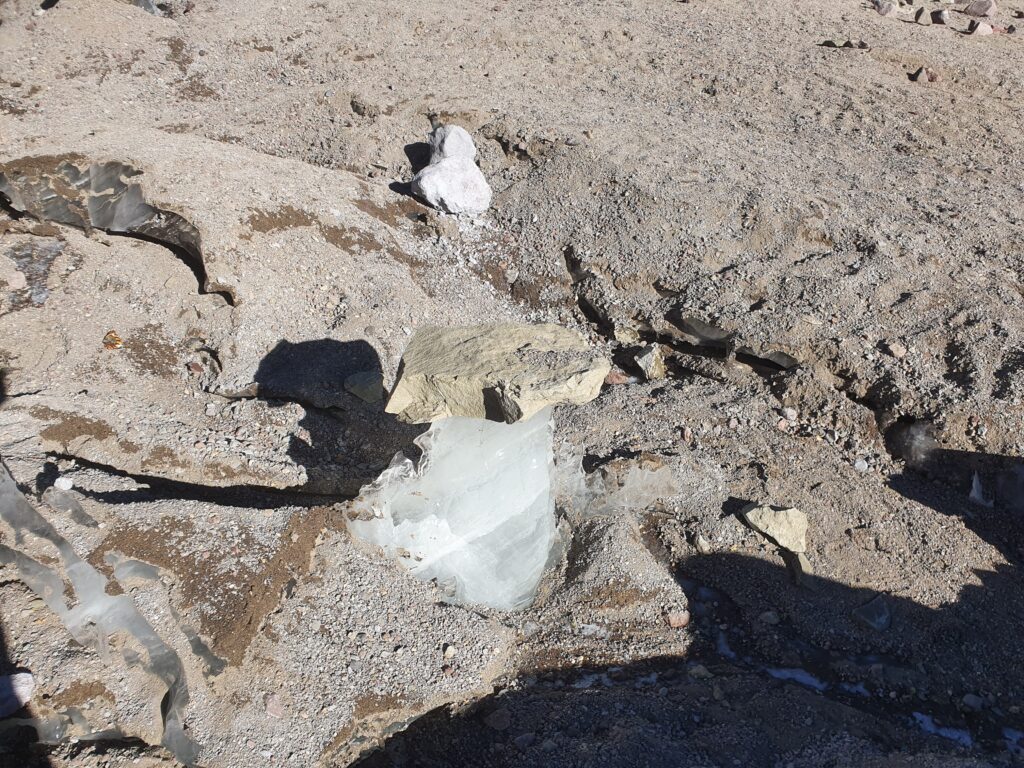 The path to the summit isn't too long (about 3km) nor is the altitude difference that much (around 1000m), but at that altitude it's still a lot. On my training hikes in Okutama, I can cover that distance and ascent and be back in under 3 hours, but on Aconcagua it took us 8 hours to reach the summit.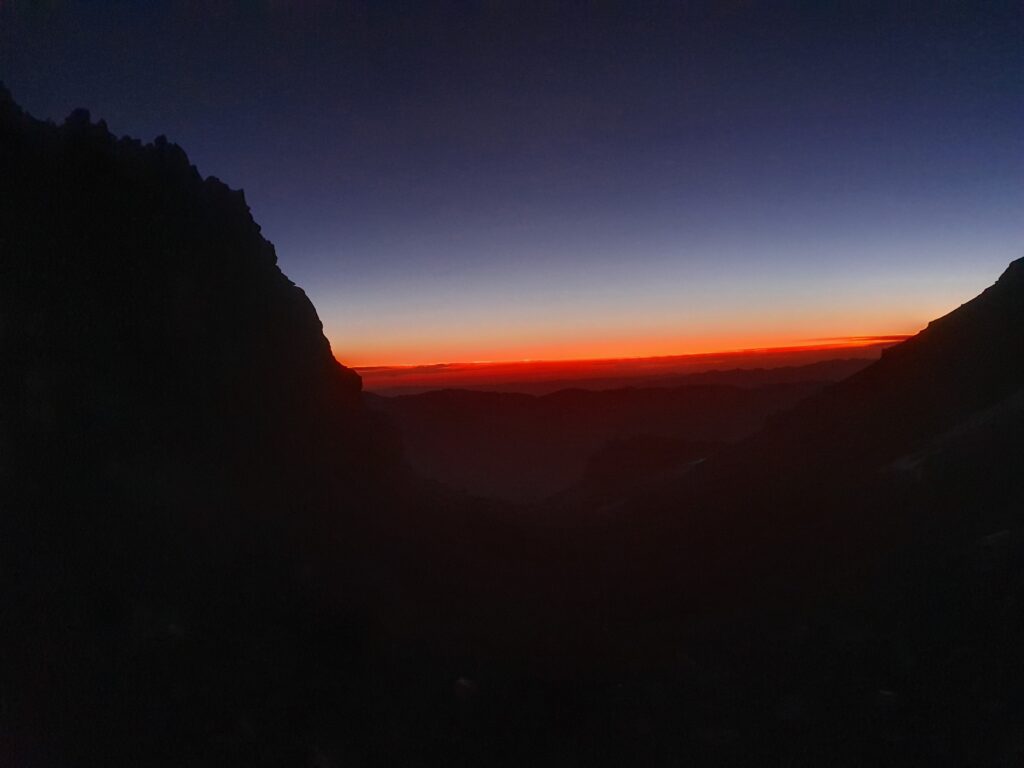 Two team members had to turn around along the way (probably to the lack of sleep due to the early start combined with the sheer altitude), but we marched on. It was very cold, but my gear (good boots, gloves, lots of layers) kept me safe. I flexed my toes and fingers whenever I could feel the chill creeping in. Then the sun rose and the cold wasn't trying to bite into my bones anymore, but I don't recall anyone shedding layers either. We reached the most sheltered bit of the path, the "cave" Canaletto before 11am.
Progress was extremely slow and the terrain once again the same crumbling, unstable and steep sand as the way up camp 1 (maybe even steeper). Our guides told us that this bit is normally much less strenuous when it's more-or-less stable covered in snow. No snow this year though, just rocks, unstable. The summit felt within a hand's reach right above us, but it still took hours to get there.
Even with the bad footing, I managed to enter the "just climb" zone: just put one foot in front of another and keep going without any thoughts. That doesn't mean not paying attention though. In that area it's very easy to start a rockfall (and one just killed a Russian climber a week before we were there), so I kept scanning for potential danger.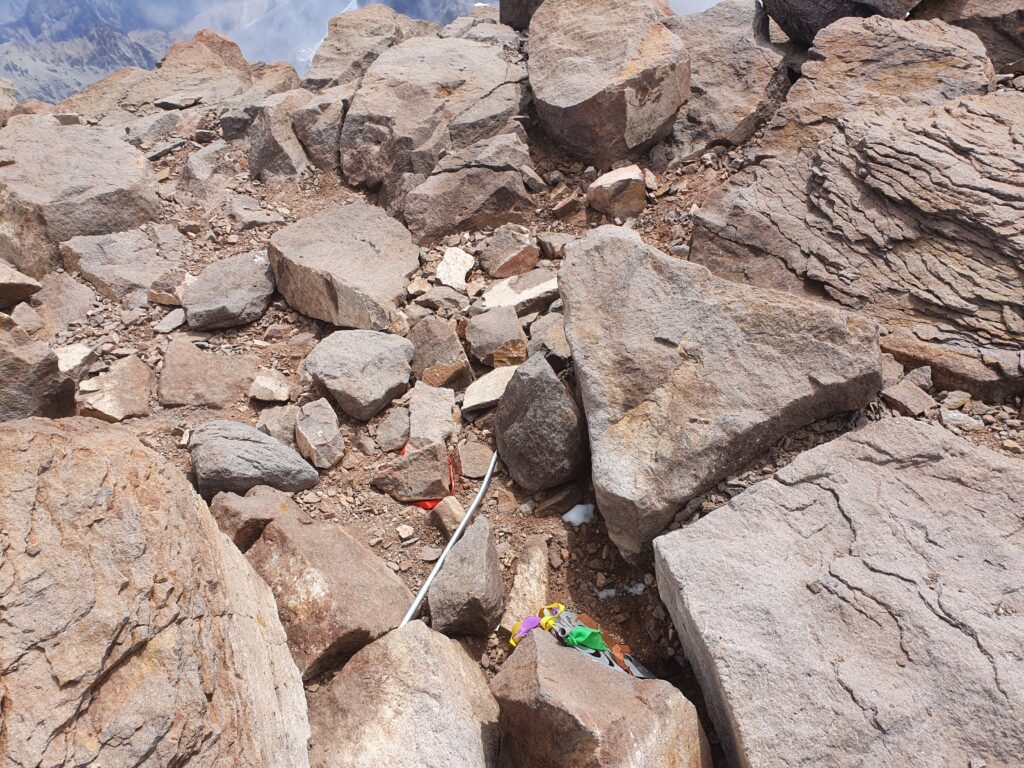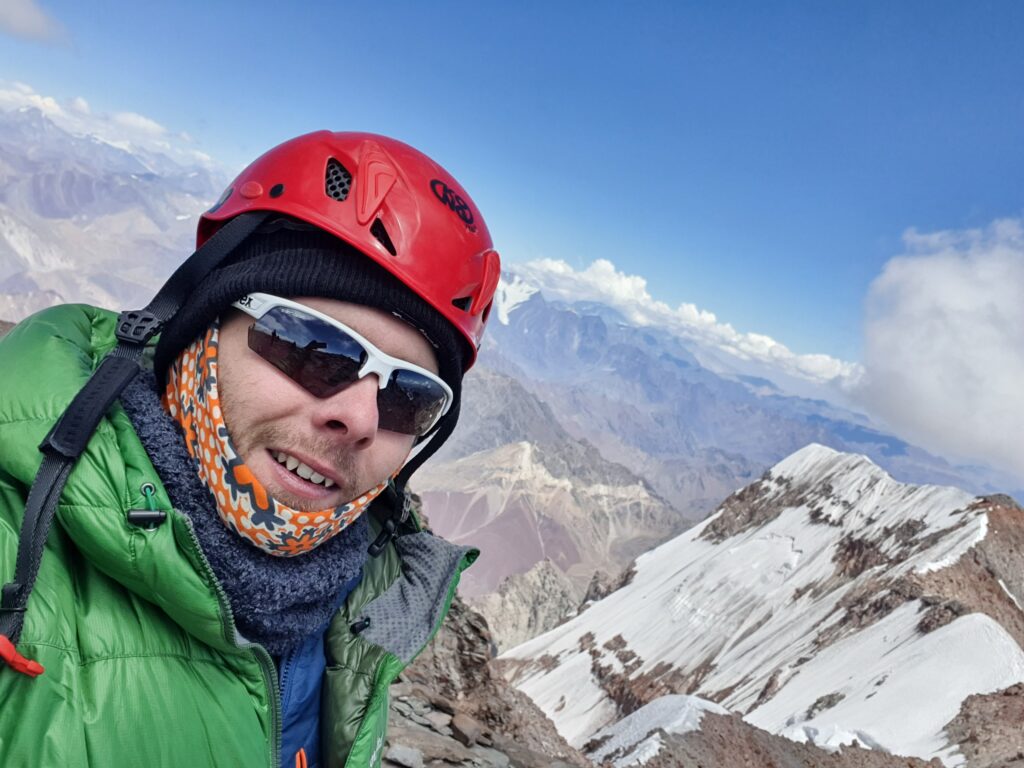 We made it to the summit 2pm. We didn't spend much time up there: clouds were already rolling up the mountain. It was clouding up behind us as we were descending back down to camp 3. I don't even know how long it took to get back, as I don't have any timestamped photos from then. It was definitely a very long day, but we made it!