After reaching the summit of Aconcagua at 6961m, we took two days to get back down. Naturally when we got back to camp 3 after the summit day, we were completely exhausted. However the next day wasn't going to be any easier either: we had to descend all the way to the "normal" route base camp at Plaza de Mulas.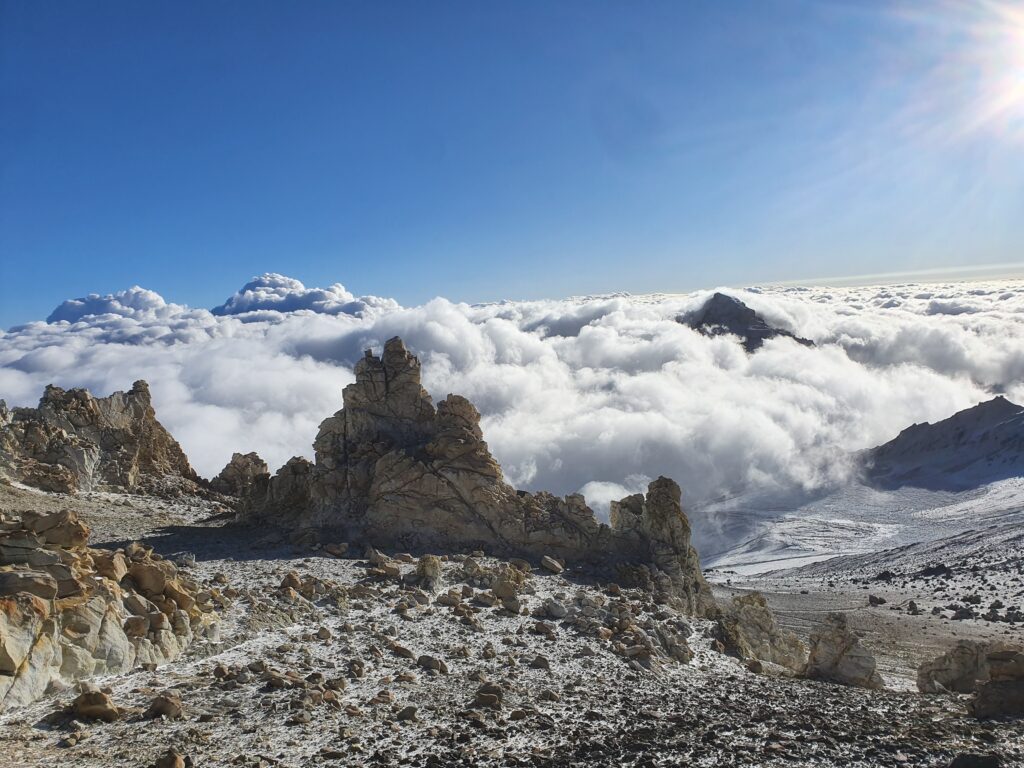 It was a very long (and honestly boring) descent down to base camp. Unlike on the way up we had to cover quite a lot of distance and altitude (descent) in one go. The hours just felt endless, so everyone was relieved when we finally made it to camp.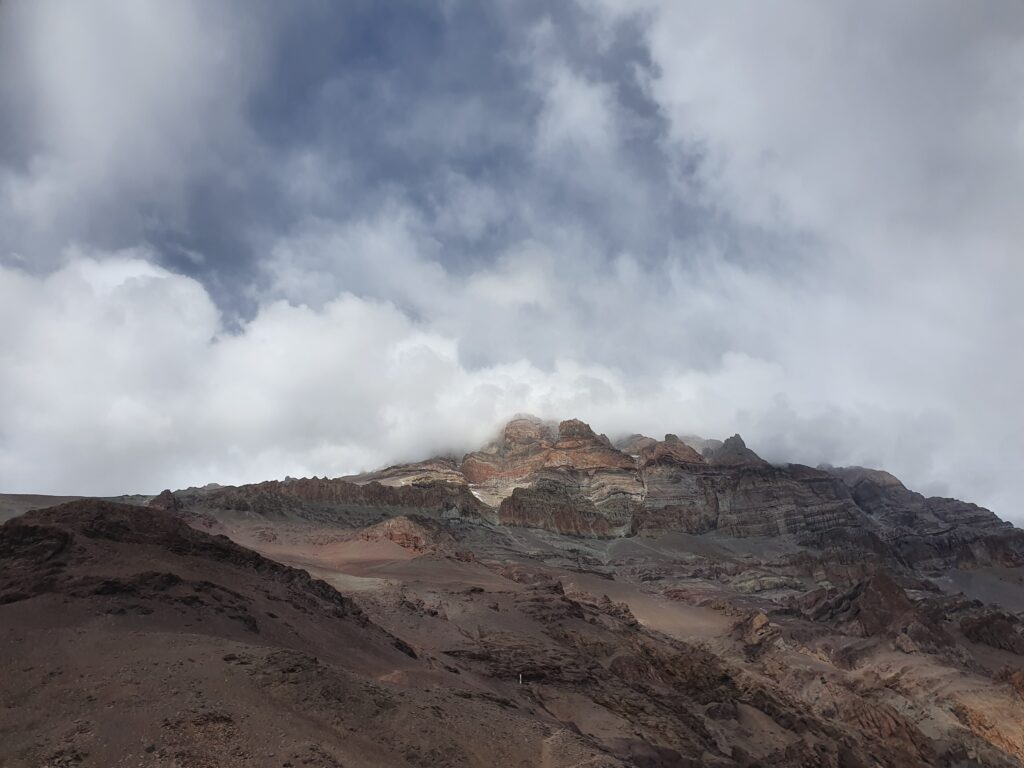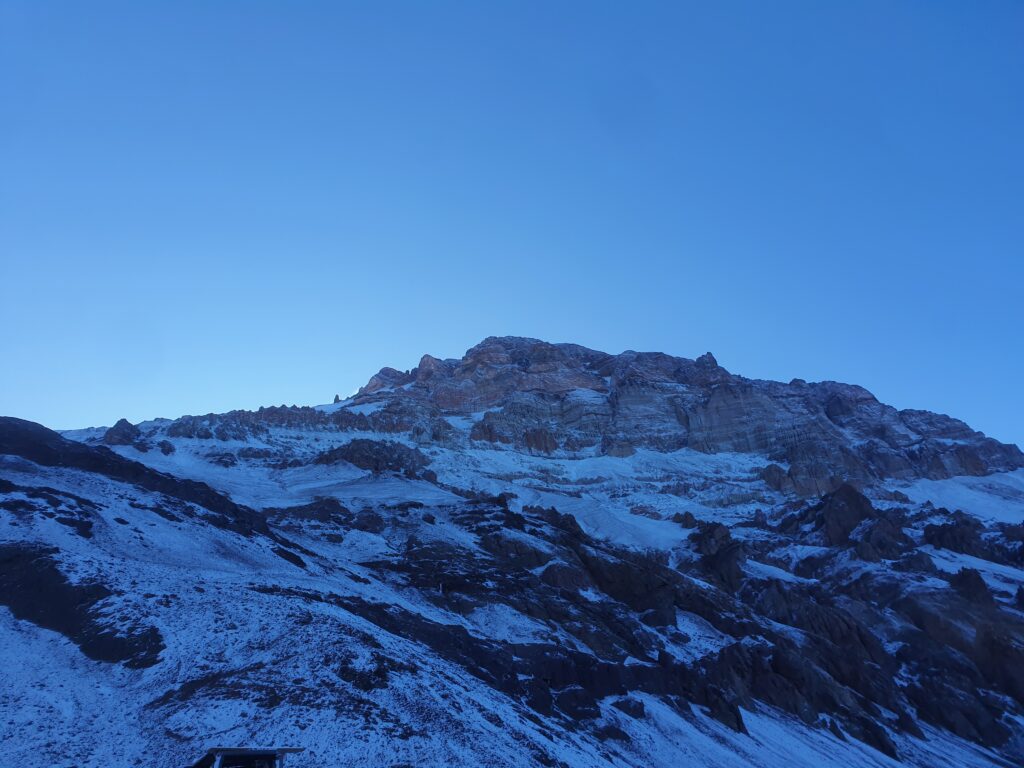 We had some snow during the night, but it wasn't going to last long. It was pretty cold before the sun hit the camp, then outright hot on the long hike out to the trailhead. It was even more of a desert than the Vacas valley and the sun would thoroughly roast any bit of exposed skin.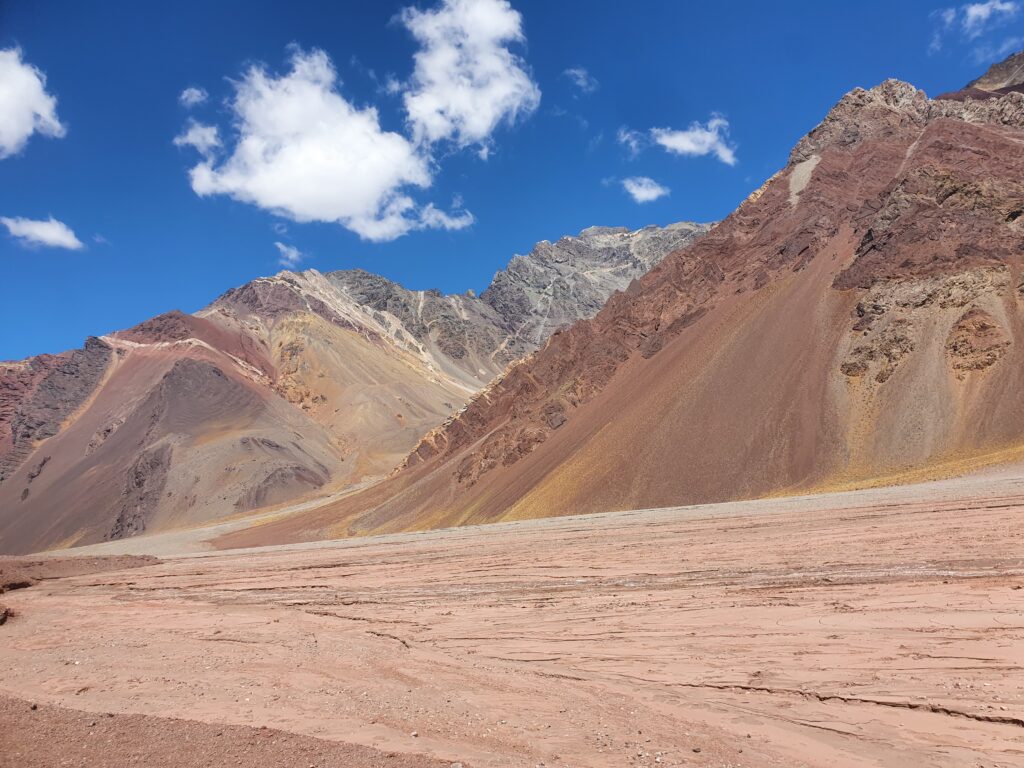 We didn't leave camp particularly early (we never really did, other than the summit day), so it was well past 5pm that we reached the geo-park and the trailhead. But even after that, it took a good while because of some demonstrations and traffic jams until we were back in our hotel in Mendoza. We had many days' dust and filth to wash off, so everyone was looking forward to a good shower.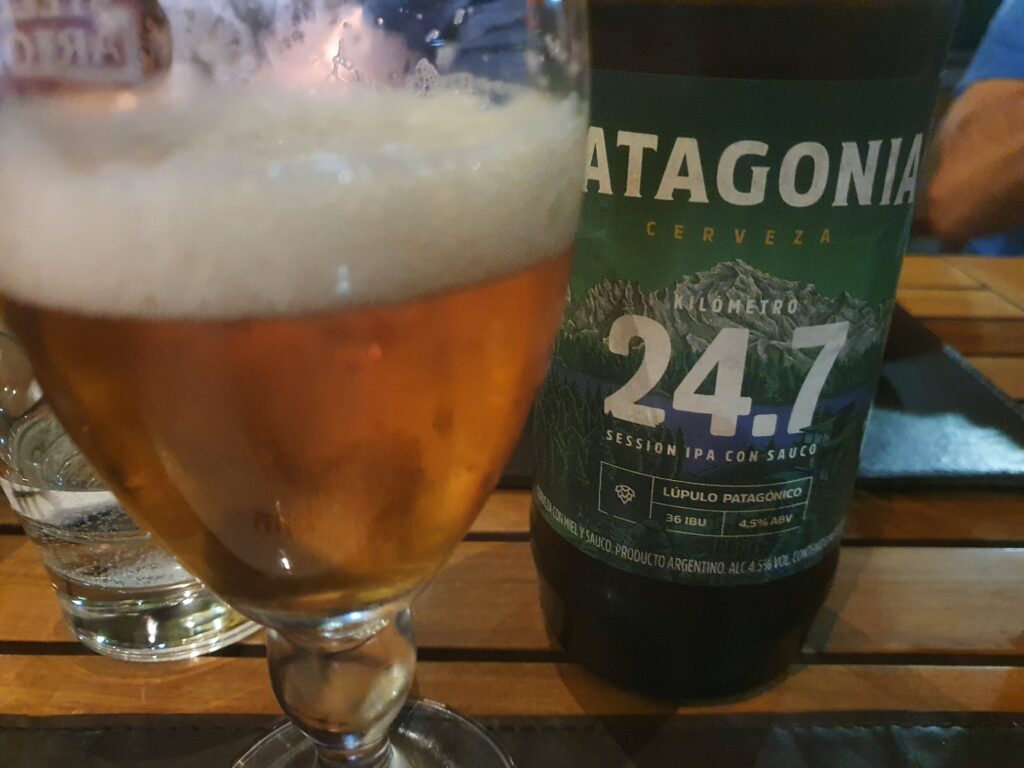 Most people were leaving on different days to different destinations. I was flying back to Tokyo a different route. On the way there I'd fly through LA and Santiago (which was a surprisingly smelly airport), but fly back through Sao Paolo and New York. Both routes were extremely long (totaling over 30 hours), but I got to see a bunch of airports and try various local food, so I didn't mind so much.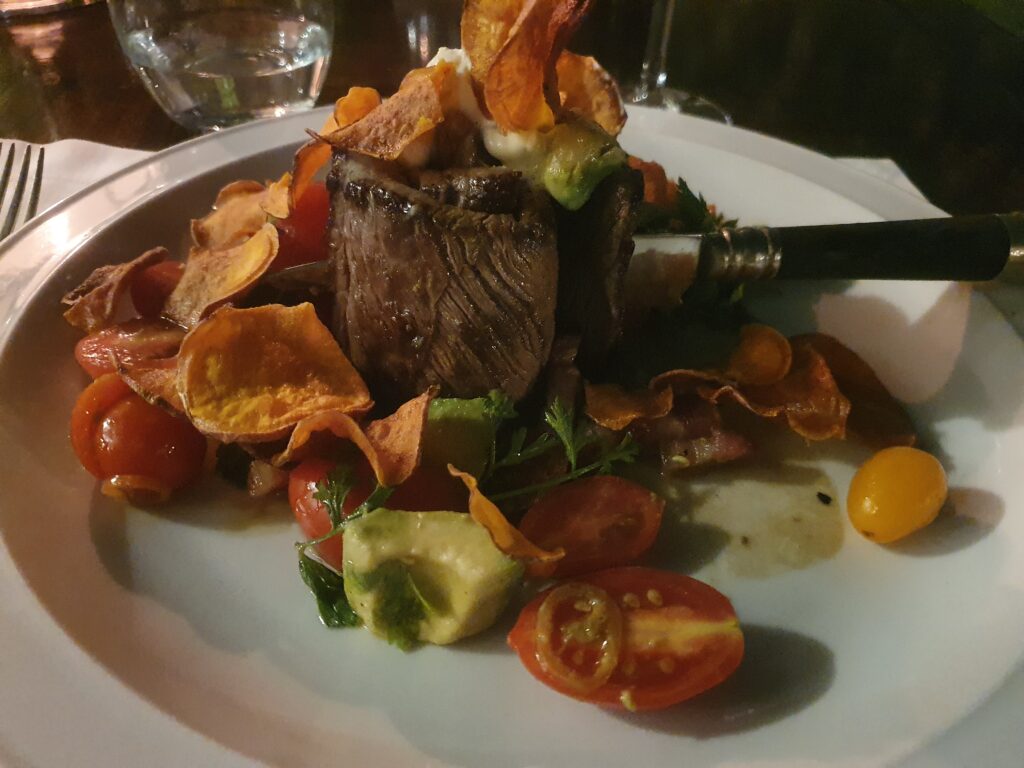 We spent the days sightseeing in Mendoza, hunting for interesting restaurants, just riding the double-decker sightseeing bus around town and shopping for souvenirs. Sadly my camera fell victim to a sneaky thief during a lunch… Be sure to watch your belongings.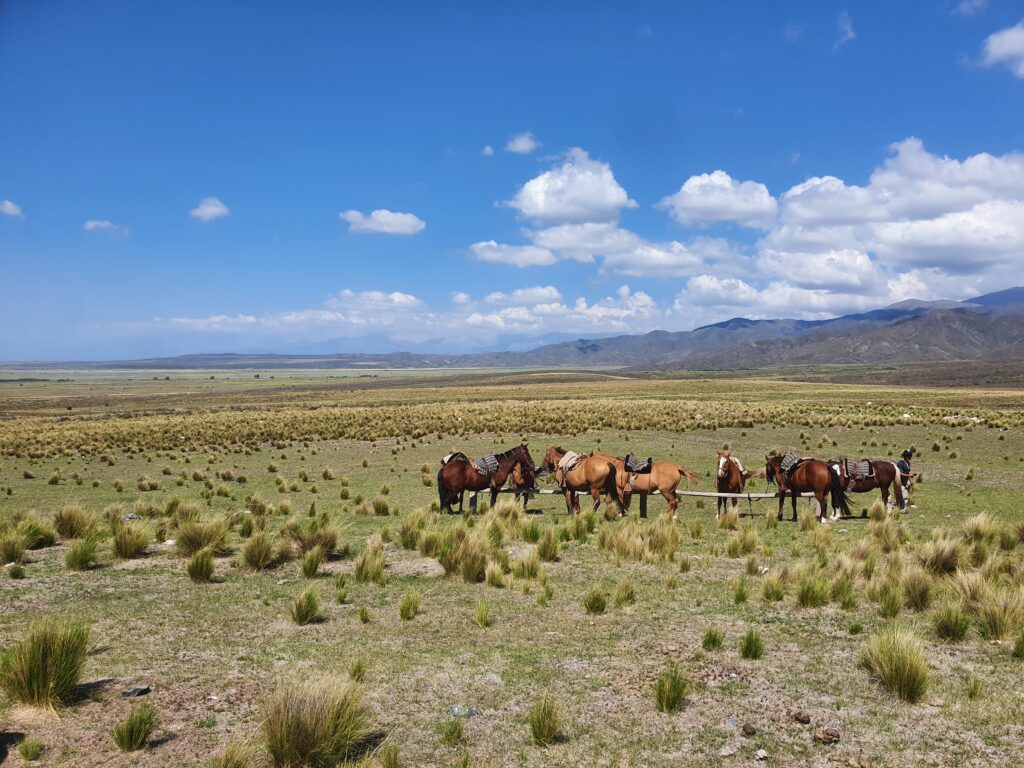 Our organizers helped book various tours for us. We went to a farm near the city where we rode around the area on horseback (actually my first time riding a horse, though I think I rode a camel once as a kid) and have some great (local produce) lunch and wine. I also went on two winery tours in the area, which of course involved a lot of tasting and plenty of shopping. My duffel was stuffed with bottles of wine on the way back.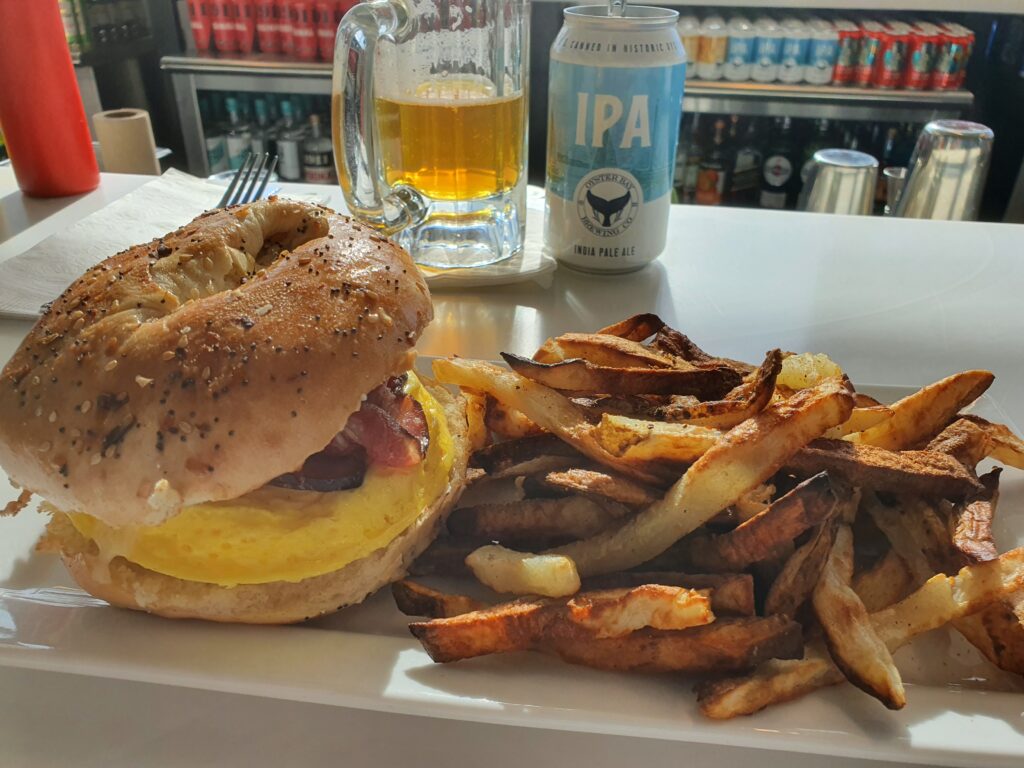 Climbing Aconcagua and seeing a whole new part of the world was a huge experience for me. This was just barely before the COVID-19 outbreak shook the world hard. It was already in the news and airport announcements were talking about washing hands, but no one was wearing masks (yet). I think my trip to Argentina might've been the last of a "good old world."
Aconcagua was my third of the Seven Summits, and one I think I learned a lot from. The altitude sickness that hit me at base camp definitely taught me the lesson. It was also much more challenging and tough than either Elbrus or Kilimanjaro. Some people were talking about going back for seconds – and while it was a huge experience, it's not something I'd like to repeat. And with four more of the Seven Summits left, I have plenty to choose from. For those going back: I salute you (and wish you best of luck). For me, it's the Himalayas next.