Mt Tate is a pretty famous tourist destination. Sure with the coronavirus going on it's only dedicated people (like me) there, but usually the place is buzzing with tourists to the point you're more likely to hear Chinese than Japanese. Now it was quiet though. And unlike the last time, now my destination wasn't Mt Tate itself.
I went to climb Mt Tsurugi ("sword"), a mountain that's considered maybe the most technically difficult of the 100 famous Japanese mountains. The reason is that it's a steep, rocky mountain where the "trail" often turns into climbing straight up a rock face (with the aid of chains). To make it even more exciting, the weather was bad too.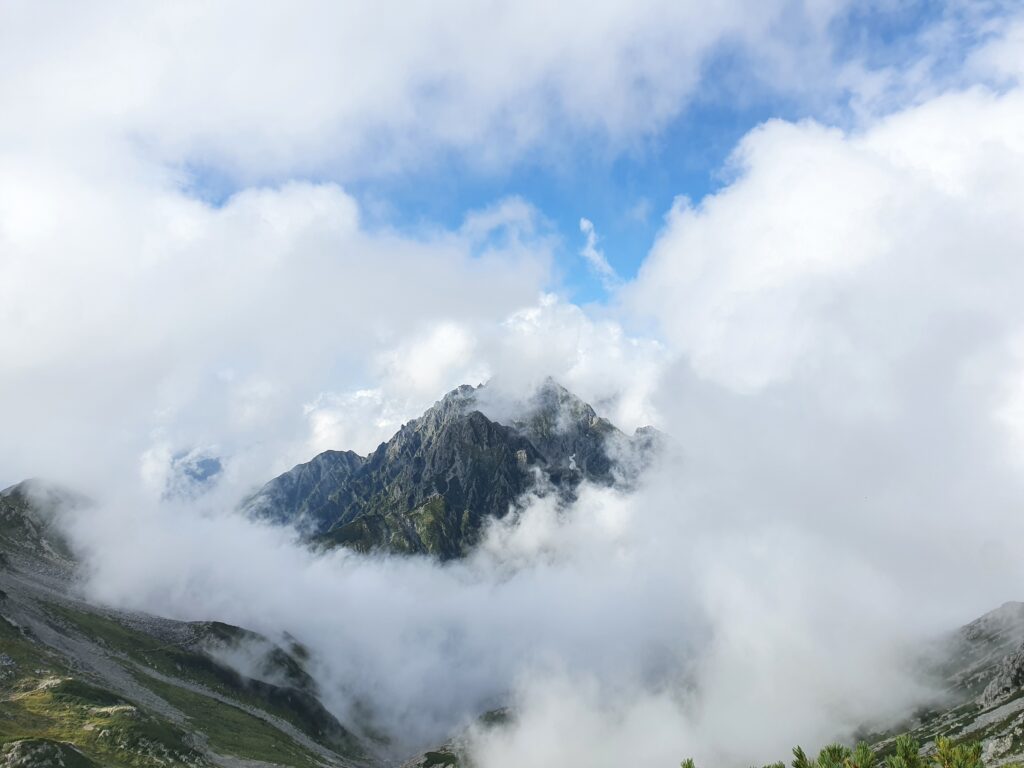 When I arrived at the Kurobe dam, it was still mostly sunny with only a thin veil of clouds. By the time I reached the Onanji peak of Mt Tate, the clouds were thick, and soon after it started drizzling rain. I hoped the weather would improve, and sure enough by the time I reached the main campsite of Mt Tsurugi, at least it wasn't raining anymore.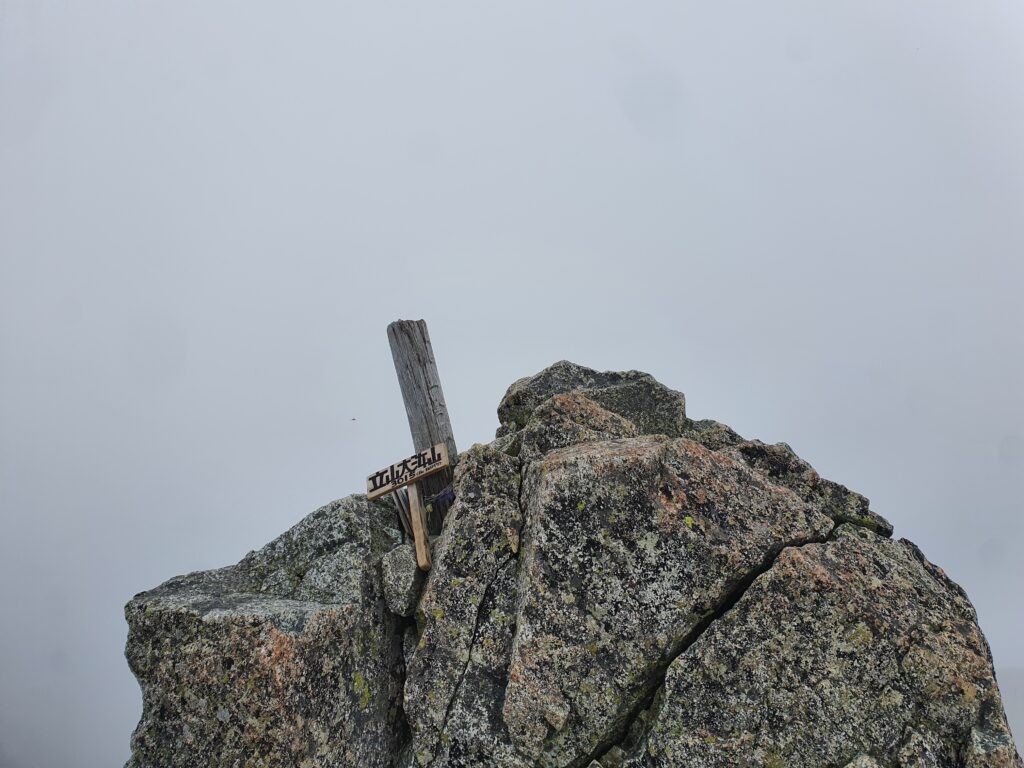 While drinking my afternoon coffee in front of my tent, I even got a clear view of Mt Tsurugi's jagged ridgelines. Definitely a mountain that demands and deserves respect. There are plenty of advanced, unmarked "variation" routes up the mountain too that feature much bigger technical challenges and almost always require ropework.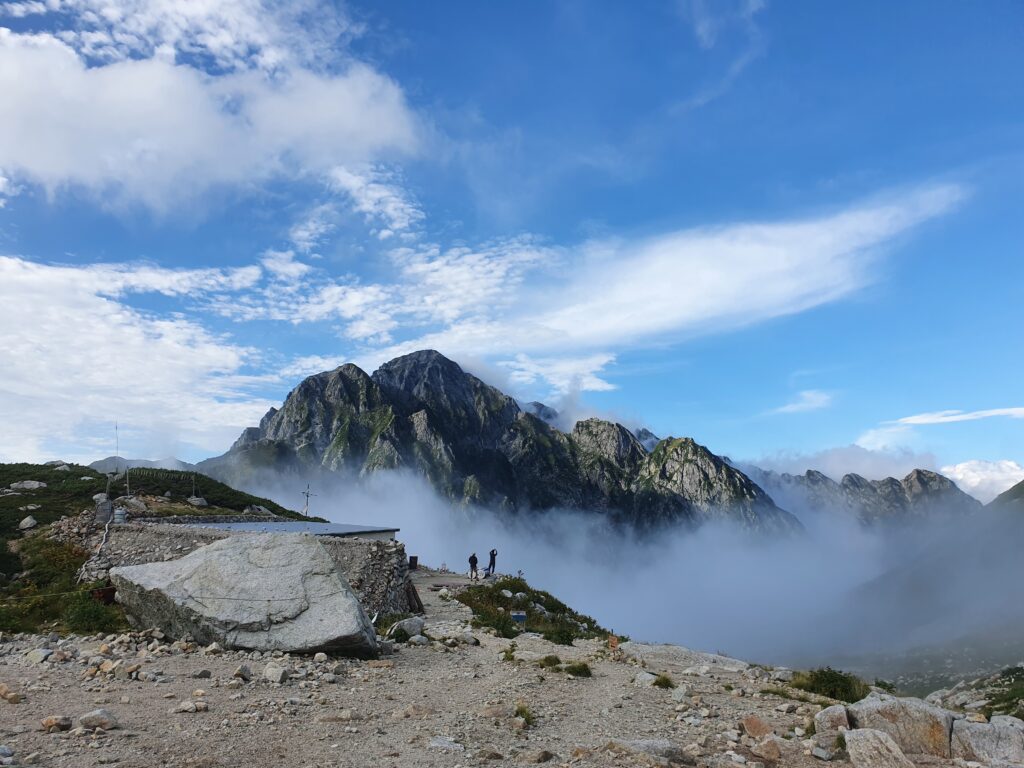 During the night the weather deteriorated again. The wind was howling so wild it woke me up multiple times. People started leaving camp still in the dark (around 3am) – I assume heading for the more advanced routes mentioned above that require longer approaches. I left after 6am, and the clouds weren't looking too bad: there was even some sunlight on the horizon.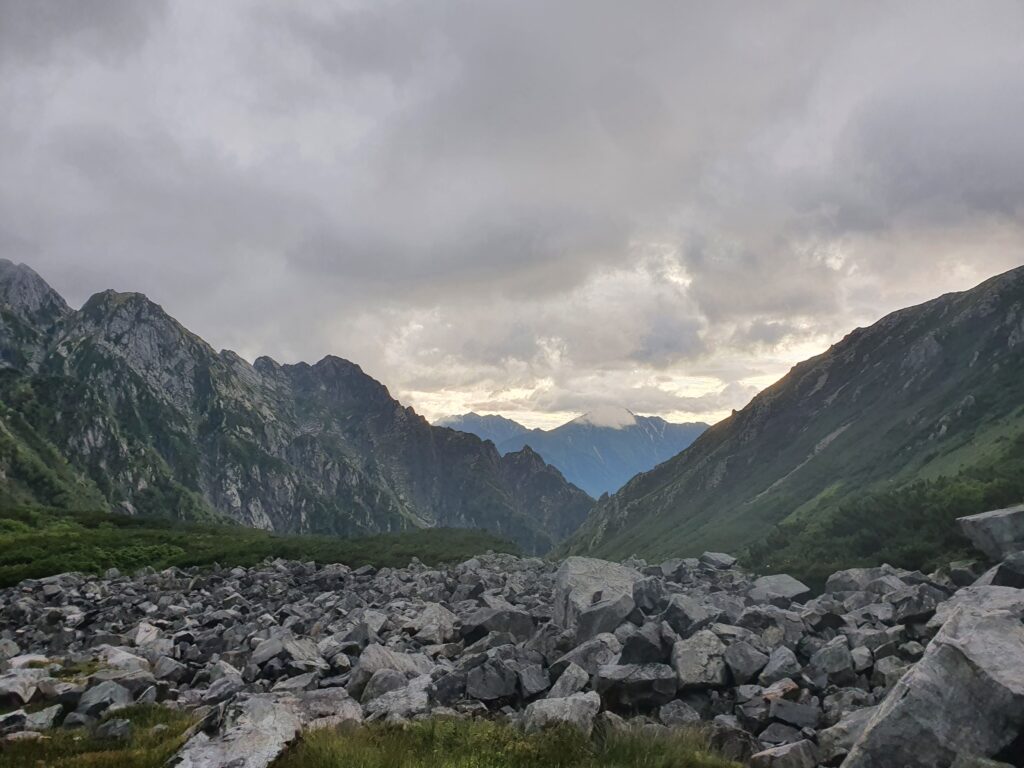 It didn't last long though. By the time I reached the Mae-Tsurugi peak an hour later, it was already raining, and it was getting worse. The trail has plenty of exciting rock faces to traverse and climb up on, which was all the more exciting everything wet and little streams forming left and right.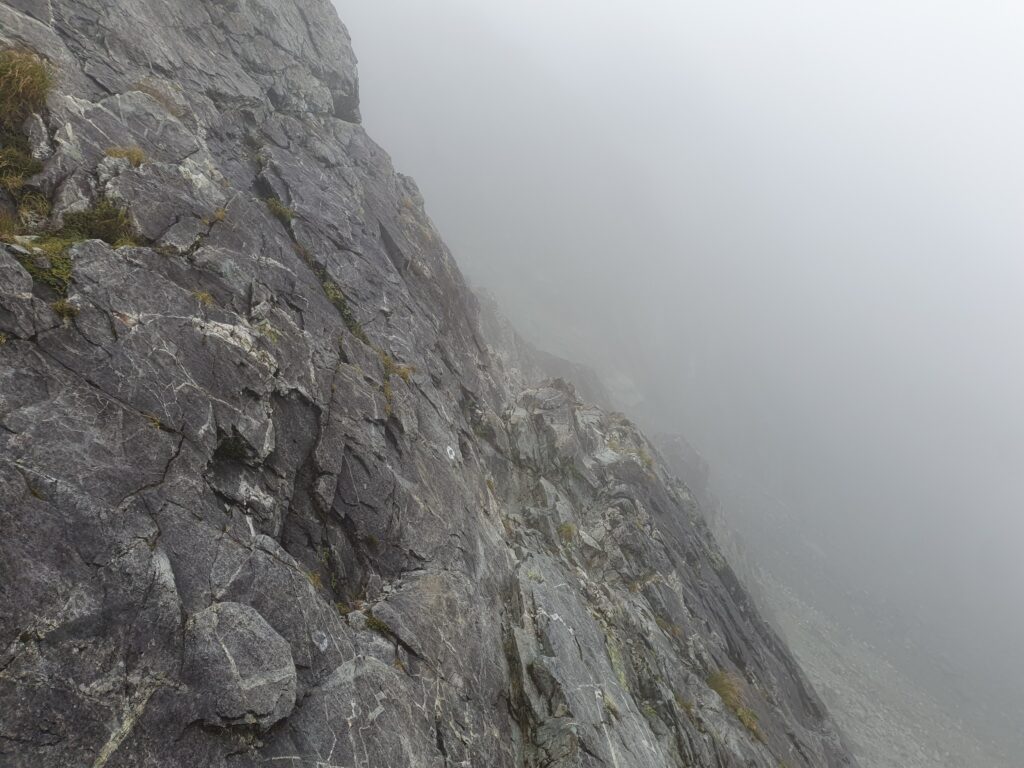 The thirteen chain-supported sections (kusariba) are actually a famous aspect of Mt Tsurugi, one often used to scare less experienced climbers away (which is weird considering fixed chains make the route significantly easier). Anyway, have a gallery of all thirteen of them: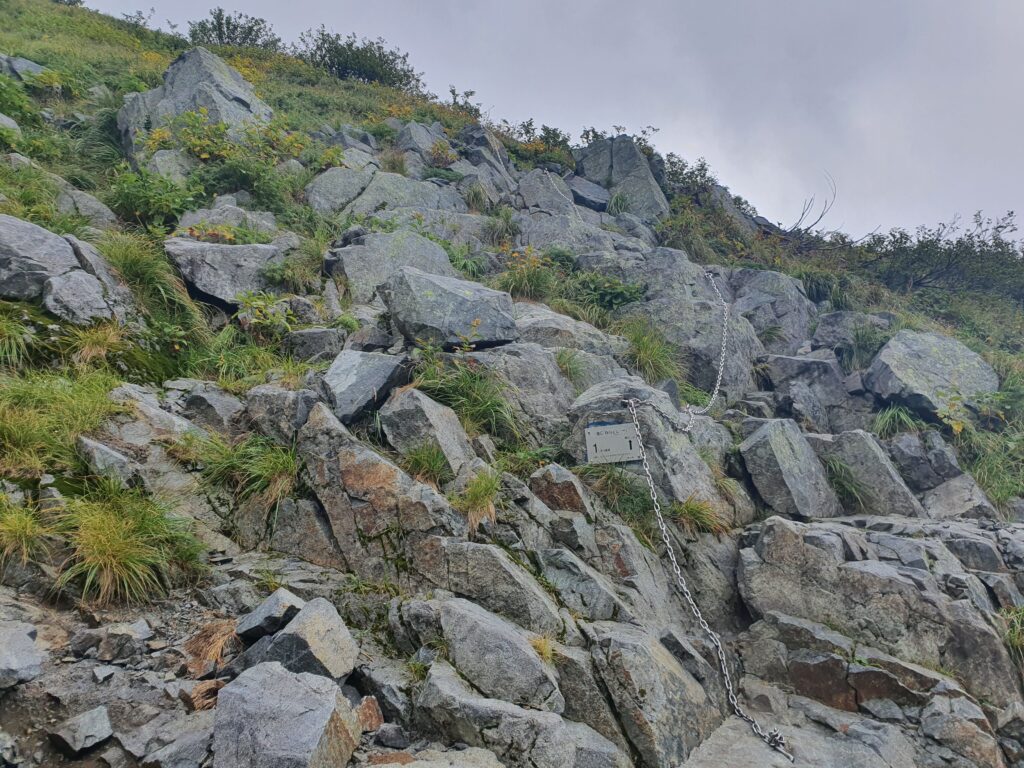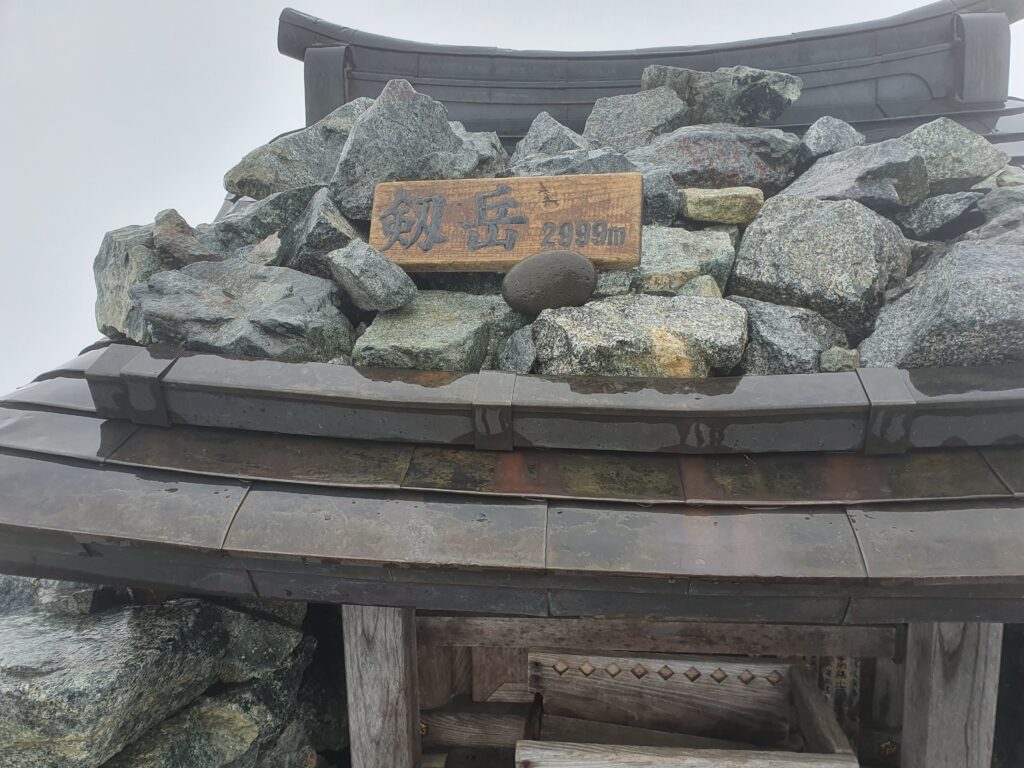 I got a bit worried when I reached the summit another hour later, and I started hearing thunder rumbling in the distance. My shell gear might make me rain- and windproof, but it doesn't make me lightning-proof. I started descending as fast as the terrain and the heavy rain would let me, but thunder was drawing closer.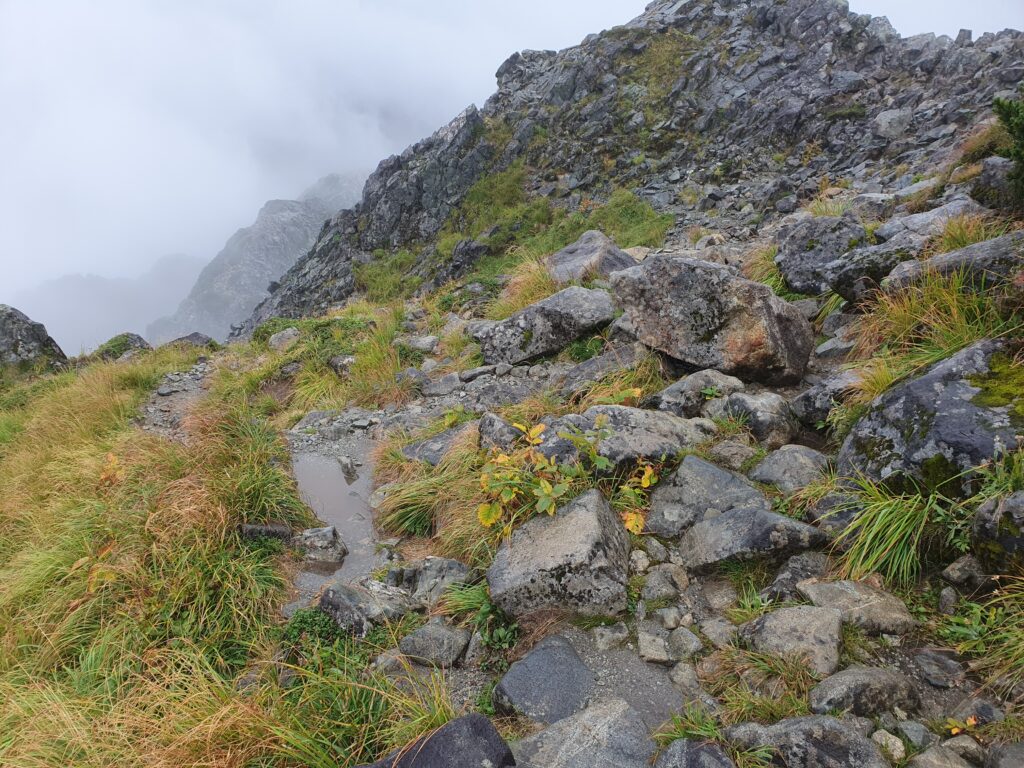 About half an hour later I thought I was low enough that any lightning would choose to strike the higher peaks than anywhere around me, but it was still rumbling right above me. There was an older climber coming up to my surprise. He didn't seem to care that the storm was right above us, and insisted to go on when I urged him to turn around—then with a huge bang thunder struck the ridge right above us.
I could feel the electricity pass through me, but luckily it didn't knock me off my feet – unlike the older climber, who was trying to get up when I yelled at him asking if he's okay (he was). There were a few more people a little below who also felt the lightning, but they were so scared they weren't willing to start descending either. So I paced on and I was back in camp about 5 hours after I left.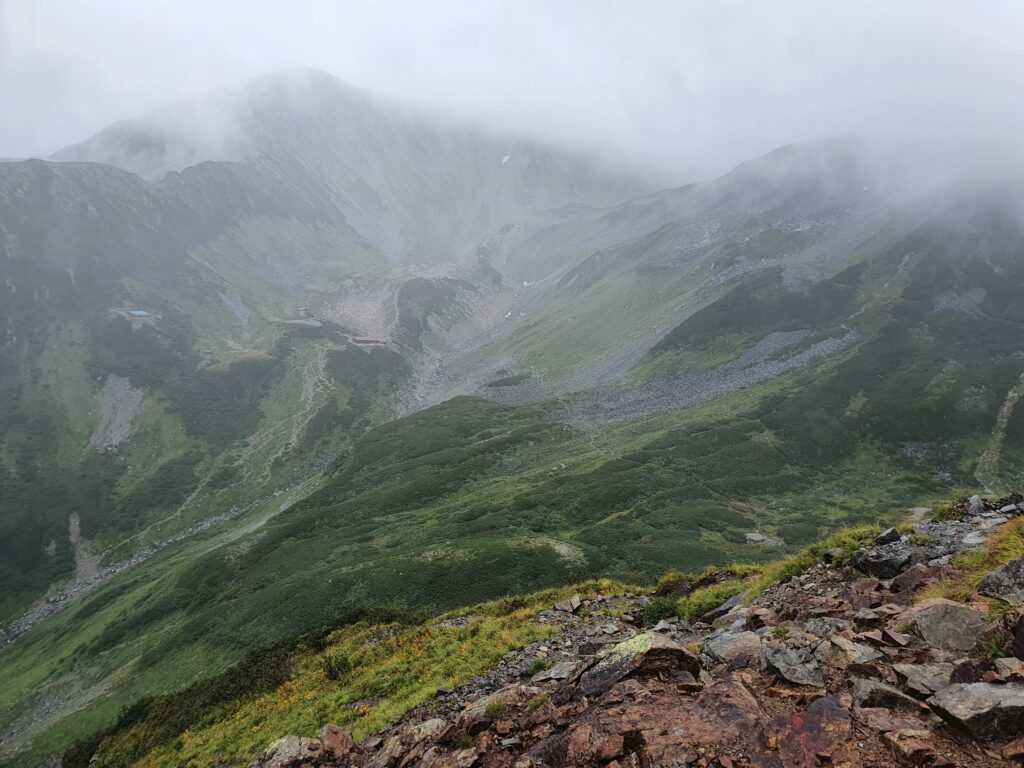 I chilled a little in camp (it wasn't raining anymore), had lunch and started the climb back to Murodo (the Tateyama tourist center). I enjoyed the hot springs and the scenery, then hopped on a bus, then on the ropeway, then on the train to Toyama, then again on the train back to Tokyo.