Tokyo has a lot of places to grab a beer. Considering that even in medieval Europe even a bigger village would have its pub, it's no surprise that the largest city in the world is in no short supply for establishments serving booze. If you ask for "a beer" in most of them however, you're gonna get a draft Kirin, Asahi Super Dry or Premium Malt's—mass-produced lager/pilsner suitable for chugging down by the pint, but won't get you much excitement as a beer. Craft beer is alive and well in Japan, and if you know where to look, you can find real gems both domestic and global.
Now that the covid state of emergency is nearing its end, here are some places I visit to get hydrated. Or beer-drated? How does that work?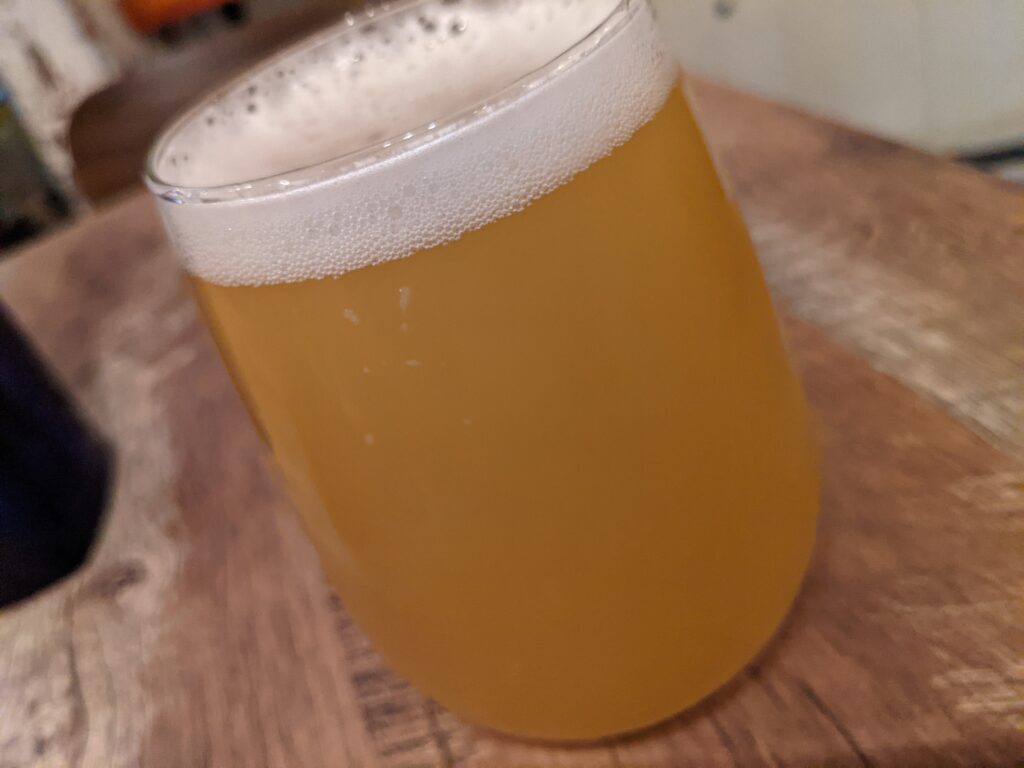 Probably one of the best known beer pubs in Tokyo demands presence on any such list. Just a minute walk from Ryogoku station, it's a large place where you'll be sure to find company to talk to even if you don't speak much Japanese. They accept credit cards in case you ran out of your cash supply.
They have an impressive lineup on tap—with 70 outlets it's one of the (if not the) largest beer bars in the country. They also organize beer (and brewing) related events and meetups regularly, so you can quench your thirst for knowledge as well as for hazy IPAs.
Living in the west side of Tokyo, it's pretty far for me (around 1.5 hours one way) so I only go there when there is some event, not for a casual Friday refresher.
The name of this Ikebukuro bar I think comes from the movie Tout va Bien—there is definitely a poster on the wall. It's not a spacious place, but a cozy second-floor bar walking distance from Ikebukuro station. On busy days it's a good idea to call in advance to reserve a seat or you might not get a chance at the beer at all. Knowing some Japanese is recommended. They accept credit cards too, though I've seen foreign issued ones get rejected by the system.
They usually have about a dozen kinds of beer on tap, mostly domestic. The lineup gets shuffled regularly, and the staff post updates on their Facebook page what's on tap that day. Though if you're going for something particular it might worth asking on the phone beforehand.
The "kraftwerk dining" title of the place is not just for the show either as they have quite exciting gourmet items in addition to standard pub food. They also have a respectable sake lineup, so if you get tired of the fizzy hop-parade (or just like to get a headache from mixing booze), you can indulge in a variety of "kraft" sake as well.
My go-to bar is a small back-alley establishment a few minutes' walk from Shakujii-koen station. On particularly busy days you might have to return later for a seat, but they'll stay open pretty late if there are patrons at the bar. Knowing some Japanese is recommended. They accept credit cards, and you can use PayPay (and maybe some other payment methods) if you're into that.
They only have Hoegaarden on tap, but they have a significant beer lineup otherwise, about 20-30 kinds in a mostly global selection. It gets updated regularly too, but there are some core items (flagship beers from some major breweries and such). There are also some hard seltzers and similar "close" genres.
There is a surprisingly wide selection of bar food and tapas to help you keep going until sunrise or share with friends at a table. As for other kinds of alcoholic beverages, the wall behind the counter is filled with scotch, rum, tequila and numerous other spirits. There are cocktails on the menu, but even if something isn't, if you can name it, you can probably get it mixed too.