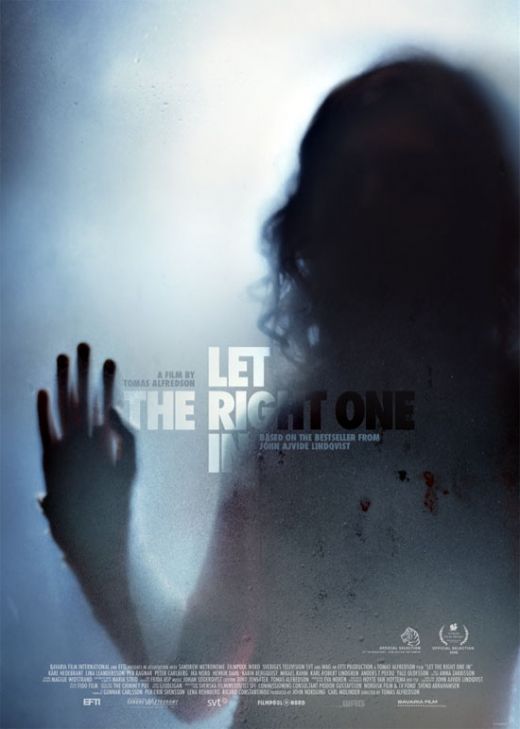 Ez a film már jó ideje várta, hogy megnézzem. Tegnap este aztán sorra került. És húha. Angolul Let the right one in címmel futott ez a svéd mű (egy könyv alapján készült), és sikere is volt, szerintem. Megérdemli, az biztos. Valahogy a magyar nyelvben az ilyenre kevés a szó. Ott van a "megrázó", de az annyira nem ilyen. Ez olyan, mintha végigmenne rajtad egy két ökör húzta eke és a legmélyebb dolgokat forgatná föl… mélyenszántó akkor? Tőlem.
Mennyit szenved, akire a bátor legények hárman rászállnak az iskolában? Már tizenkét évesen? Milyen lehet ilyenkor a "nagy szerelem"? Pláne ha nem éppen hétköznapi dolgok folynak közben a háttérben, és erről tud is az érintett. És ha már normális nem lehet a szerelem, mennyit ér vajon meg? A válaszokat meg lásd a filmben.
A képi világ nagyon sötét, amikor meg nem, akkor szürke, és ez már megadja az alaphangulatot. A párbeszédek gondolom durvábbak a svéd eredetiben, mint az angol feliratban, de ha nem, akkor is furcsa ilyeneket az általában ártatlannak bemutatott tizenkét évesek szájából hallani. Lehetne akár nagy pofonnak is látni a felnőtteknek, hogy mégse kéne annyira alábecsülni a gyerekek világát. Ott se kolbászból van a kerítés (erre én is jól emlékszek). Esetleg véreshurkából, ha még nem lopta el azt is a helyi "adj öt forintot, hogy ne verjem be a fejed" nagylegény.
Nekem nagyon tetszett a Let the right one in (svéd eredeti: Låt den rätte komma in), és valószínűleg még többször is megnézem, ami már nagyon ritkán jut ki filmnek…