I've only ever heard good things about the beers of Karuizawa Brewery. Not that I could name any specific comments, but the brand had a generally positive ring to me. That only meant that my expectations were high. Very high.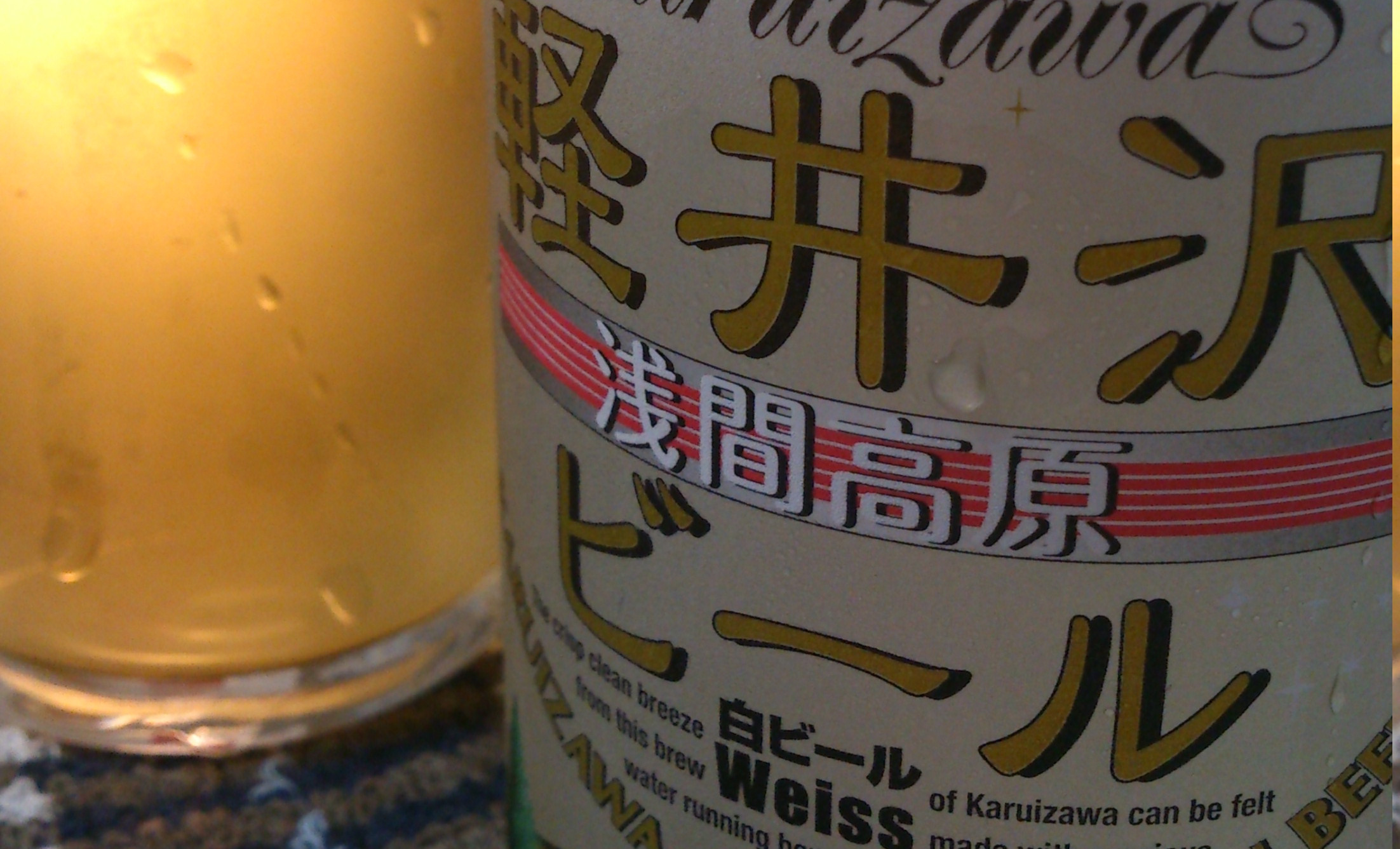 Asama Kougen is a Hefeweizen, a German wheat beer. As fitting, it has a very pale color, a quickly disappearing head and pretty lacing.
Its smell is defined by the fruitiness from the duet of wheat and yeast, while there is also a hint of good old hoppy bitterness. There was also a note that I couldn't really figure out (lack of experience, obviously), but it left a metallic impression.
The body is on the thicker end of medium, with a nice fizz to balance it. The taste is once again all about the tropical fruits, mostly banana and then some citrus. The wheat and the yeast sure do their job… It's a refreshing mix of bitter hops and sweet malts.
The body lingers for a long time, and in general the taste fades away slow. Fine-tuned and refreshing as it is, I couldn't be happier about that. Great, refreshing summer beer.