I'll have porter if I may
It helps me keep content and happy
When it comes to the Okinawan brewery's porter, I couldn't agree more with the Clancy brothers.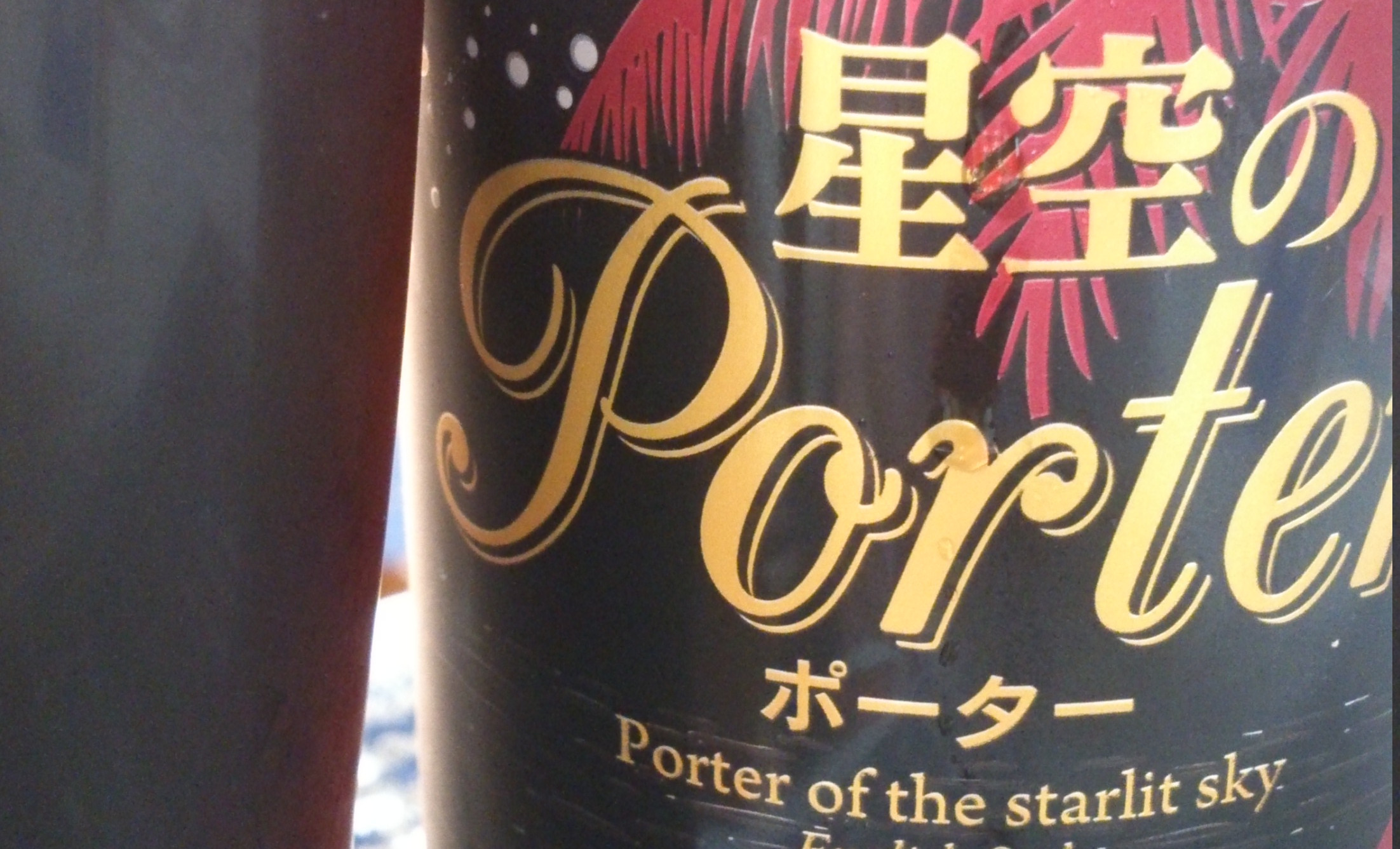 Helios Hoshizora (starlit sky) porter is black as expected, with a quickly disappearing, small head. On the other hand, it has really pretty lacing, that gave me a hint of what kind of a body to expect.
As expected of a porter, it has a smell dominated by caramel tones, with a hoppy note following up to promise a smashing bitterness.
The body appears surprisingly light at first, mostly because of the strong carbonation. The caramel taste that dominated the smell is pushed in the back by fresh fruity tones, mostly banana. I kinda expected typical dark-brown tastes too (coffee, cocoa, charcoal roast), and of these cocoa was the most prominent. It was still just a layer to echo after the fruitiness passed. While an all-malt porter, it's not so sweet at all, and has a mild bitterness too.
There is a lingering, thick mouthfeel that stays for long, accompanied by the hops' bitter. The aftertaste is once again a good ol' porter, with the glorious 3c (cocoa-caramel-coffee) making sure you don't forget what you just drank.