While it's not yet 5am (just 2), I decided to check out what Brewdog's "hoppy red ale" is like.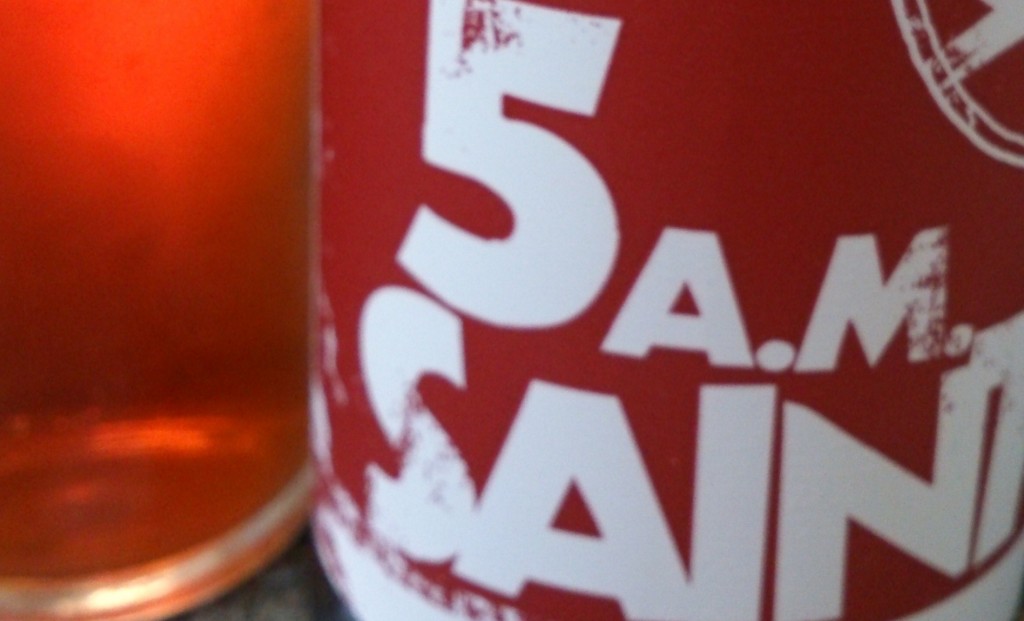 5am Saint sports a slightly hazy amber body, and lacks any actual head. There's the ring and a few patches of a foamy layer though that manage to produce some impressive lacing.
The nose, at first, appears to be all about the hops. It has that fruity, citrus feel to it that so many ales share. But after a little more effort, I noticed the sweet, caramel presence of the malts.
The carbonation feels a little too strong for its medium body, making the fascinating tastescape appear light and shallow at first. Its dry hops are overwhelming the malts, and it takes some getting used to the citrus-bitter top layer to get down to the underlying world of sweet caramel and bread.
As the rough hops subside, the aftertaste is more revealing about the other dimensions of the beer. Taking the time to enjoy all the various aspects of the brew pays off in this case.