Another one of the Nagahama Roman lineup, this time a weizen named after a characteristic mountain near Nagahama, Mt Ibuki (pictured on the label). It's pretty much always the first to get snow in the area and the last to lose it. Also, it's at a chokepoint of the east-west trade route across the central-Japan mountain ranges, so there were a bunch of battles around there I believe.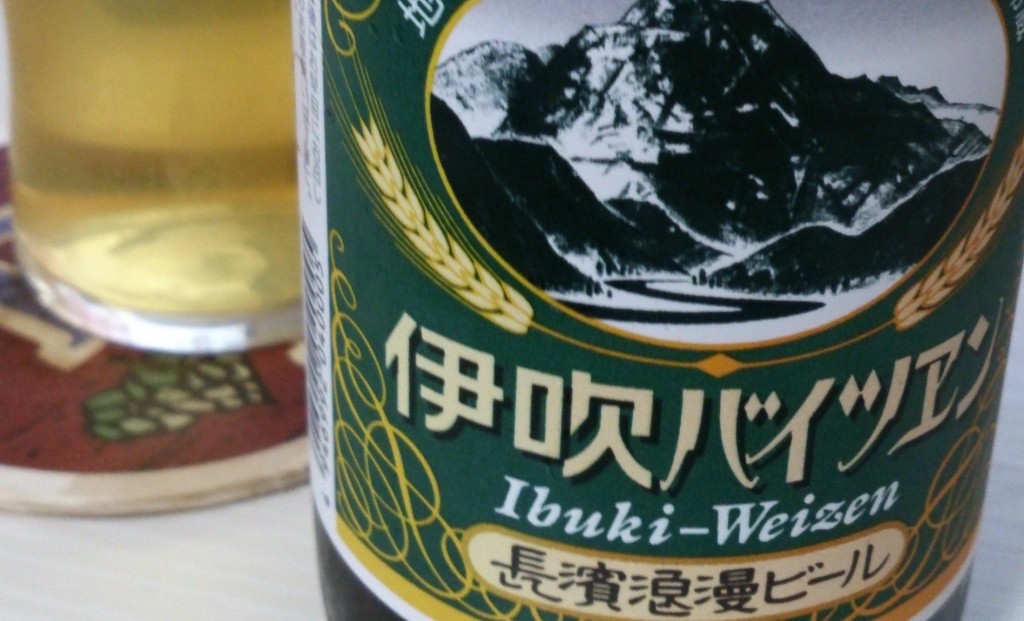 It's pale straw color with a tiny, fluffy head and strong lacing as expected from the creaminess of a weizen.
It smells of wheat and yeast, tropical fruits like banana and more yeast. The aroma is so strong you can smell it miles away.
The body's heavy-medium with light, but sharp carbonation. It's like sake in beer. Sweetish, yeast-dominated, well-rounded and smooth. The first burst of the taste recedes quickly, leaving just a mature, strong body presence in the mouth.
Even the aftertaste reminds me of sake. It might be just because I had the beer shelved for too long (almost a month) and its best-before date is near, but it's something I personally find pleasing. I like sake, you see.
Apparently this beer (as with other nagahama roman beers) is not pasteurized, so the yeast is supposedly still alive in the glass. It's much more apparent in this weizen due to the inherent characteristics of the genre. It really does have this unique feeling to it that reminds me of live-flora yogurt.