It's been ages since I last had any alcohol at home (though I still have a bottle of Jura in progress). Tonight I went to the supermarket to pick up some snacks and on the way I spotted Kirin's IPA. I've tried Kirin craft attempts before, so I wondered what this one is like.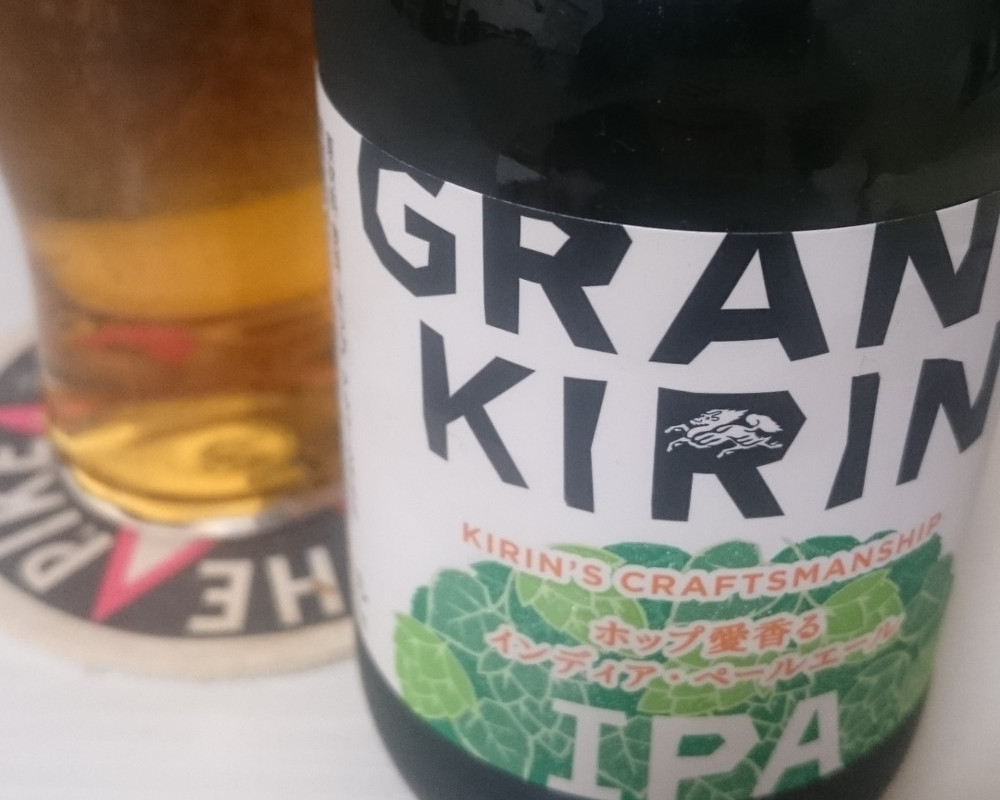 To sum it up: it's a general IPA, nothing more, nothing less.
It's dark gold color,  with a clear white solid cm head that stays around for a good while. It smells sweet, but the aroma of the hops is there all right.
The carbonation makes it fuzzy, balanced by a soft caramel-ish feel to it. At first the hops just bring their strong aroma, the mild bitterness hits later.