As soon as the weather allowed, the Sherpa team set out to fix the ropes on Broad Peak. To make the most out of the good weather, we followed a few hours later in their trail, just late enough to minimize rockfall risk.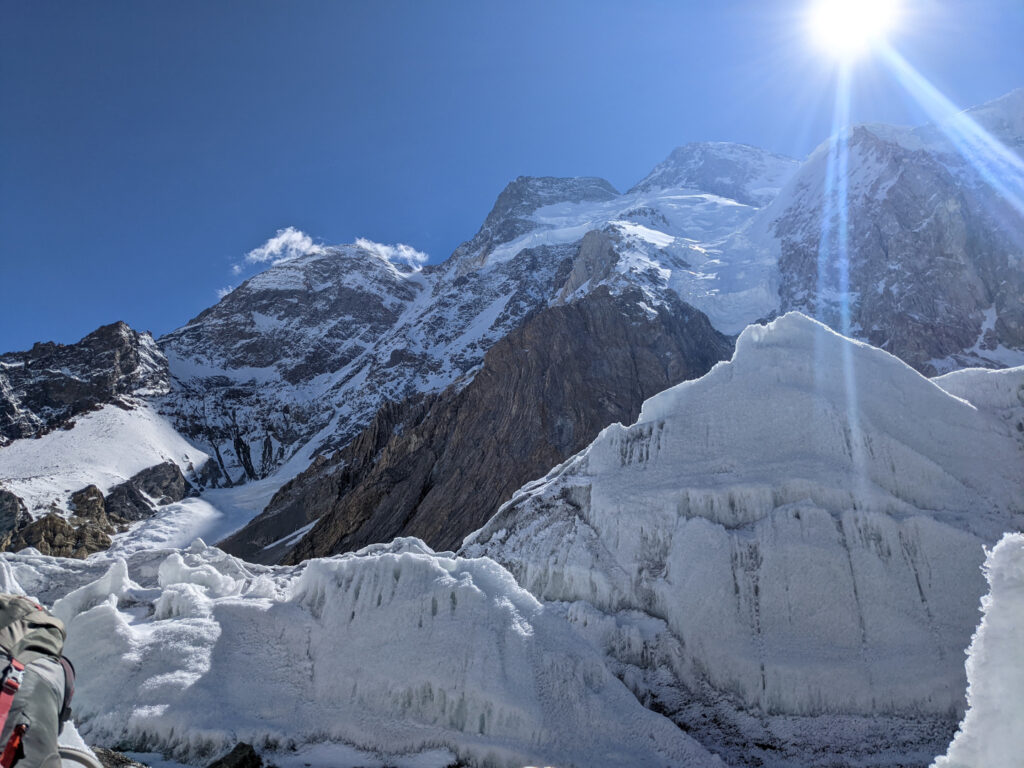 It took a little over an hour from base camp to reach rope point. Until there, it's "just" traversing the glacier, up and down dunes of rock and ice.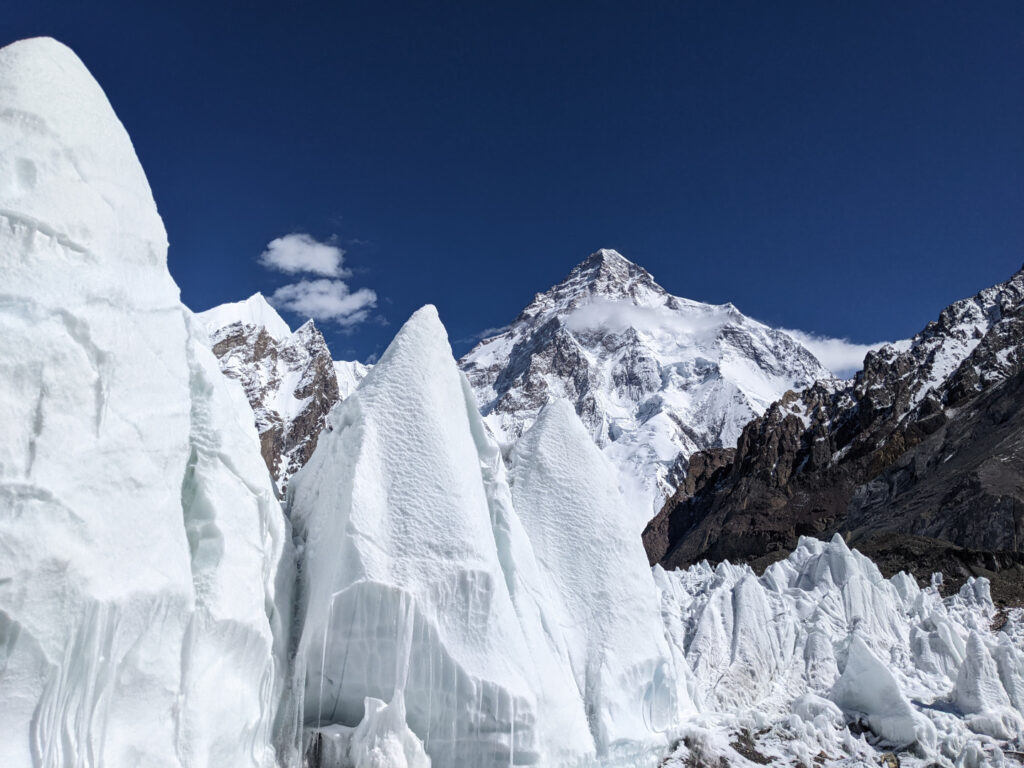 Then the "real deal" begins: crampons, helmet on, clip in on the fixed rope and start the steep, steep climb to camp 1. Occasionally up to 75 degrees, as our guides would tell us it's probably the toughest part of the whole climb.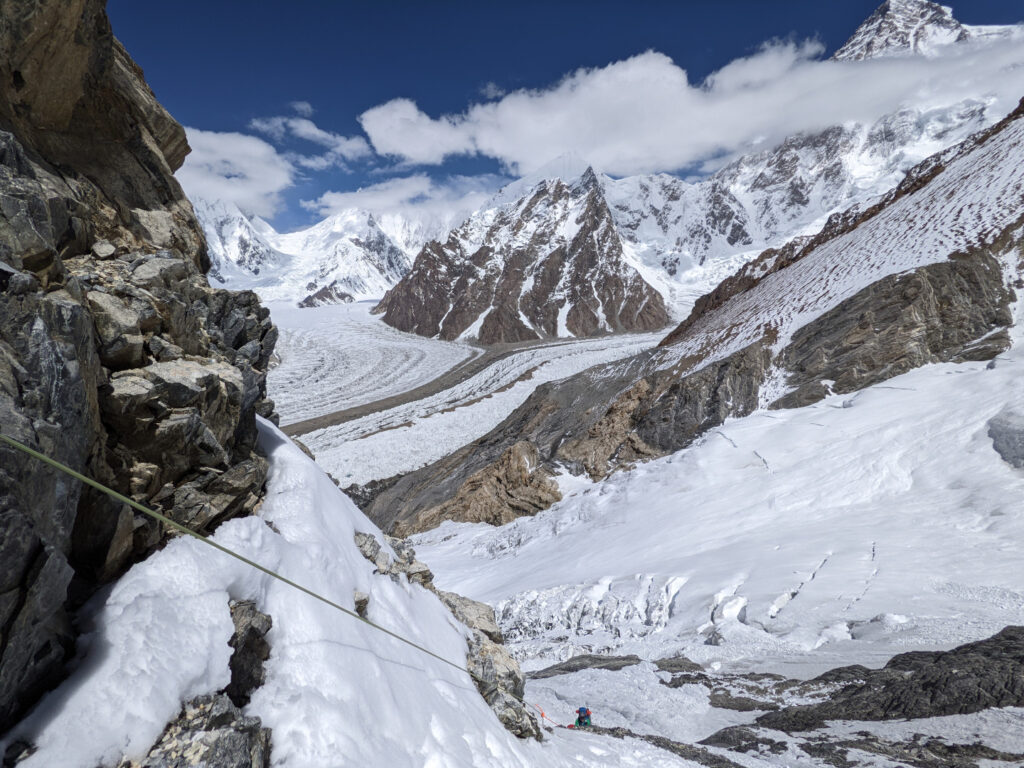 Sadly my body couldn't handle it well and after an hour on the rope I started to feel permanently out of oxygen. No matter how deep I breathed, I couldn't get the necessary fuel out of it. I arrived last in the steep and tiny camp (enjoy taking a shit hanging from a rope on a 50° slope), then didn't leave my sleeping bag until morning, just forcing food and water down my throat.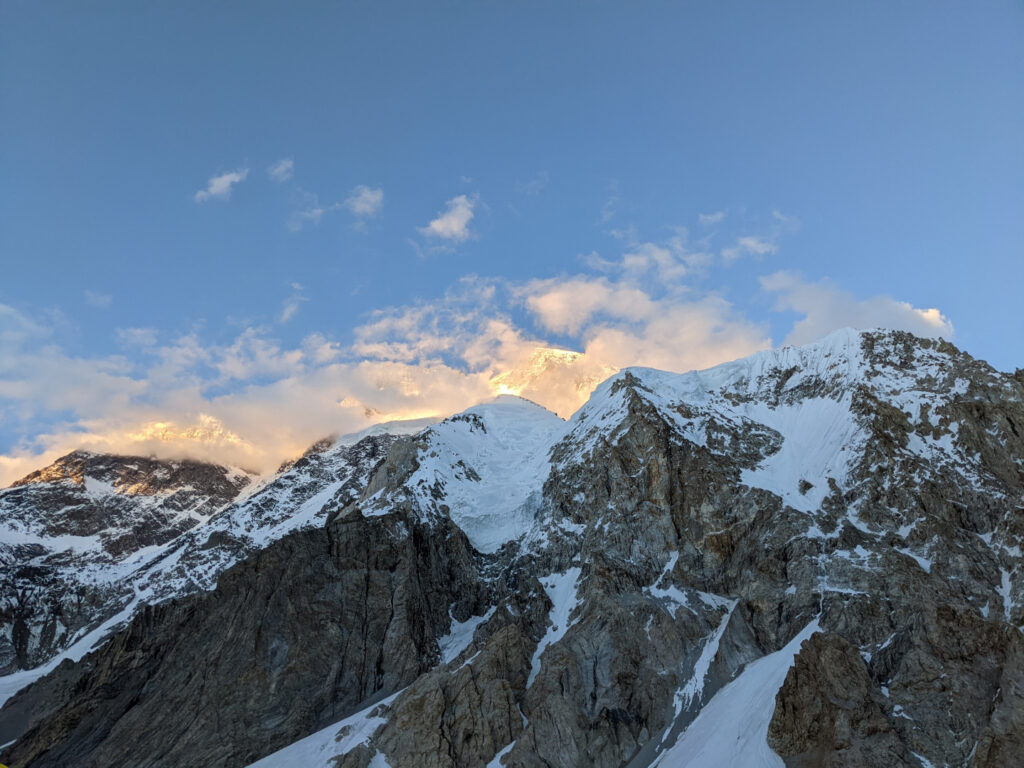 The next morning most of the team turned around to return to base camp to recover. Needless to say, the descent was way quicker and easier than going up. Taking a shower helped with returning to life too. Now we'll take a day off then go back for the second rotation, this time to sleep in camp 2.