The hike to Broad Peak (and with a little more hiking, K2) base camp is not a joyride. There are no teahouses, the trail can be pretty challenging and there's not much variety. That's why I was very surprised when on the hike in, we met some people hiking out with very light gear around Concordia. Turns out they were there on base camp treks. I knew about such base camp treks to Everest base camp or the Annapurna circuit, but it didn't occur to me anyone in their right mind would want to hike up the Baltoro glacier just for fun.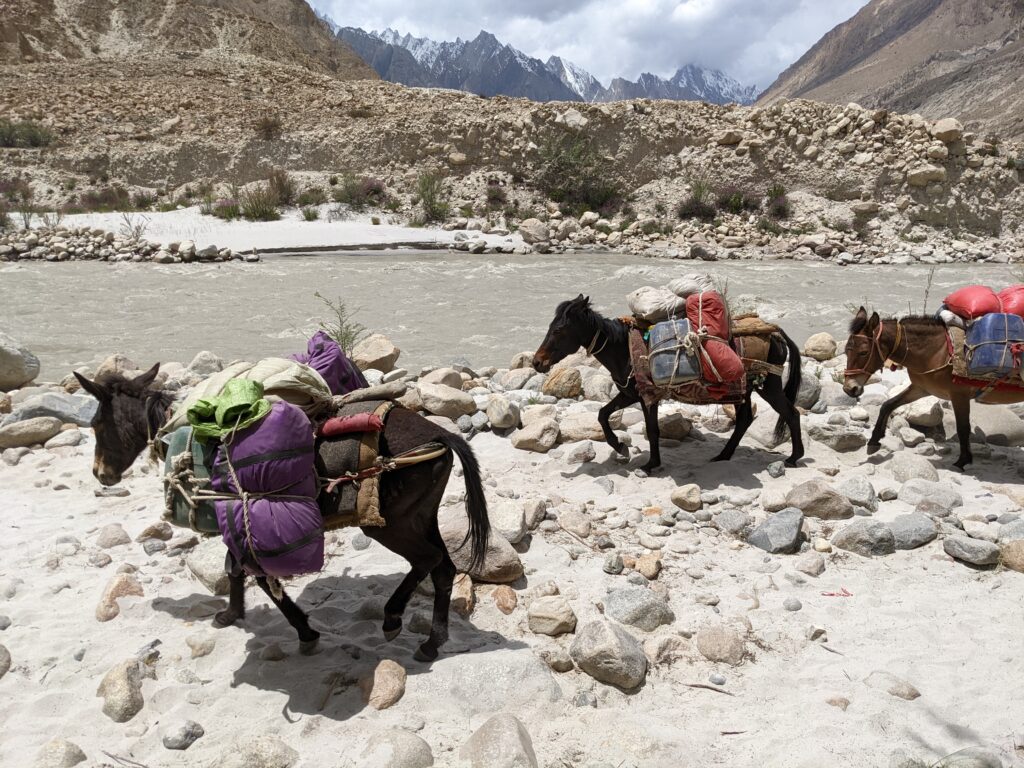 Turns out people would. We were early in the season hiking in so there were only a few people, but on the way out it was much different. There was a constant stream of porters, mules and clients, and many of them told us they're there for the base camp hike.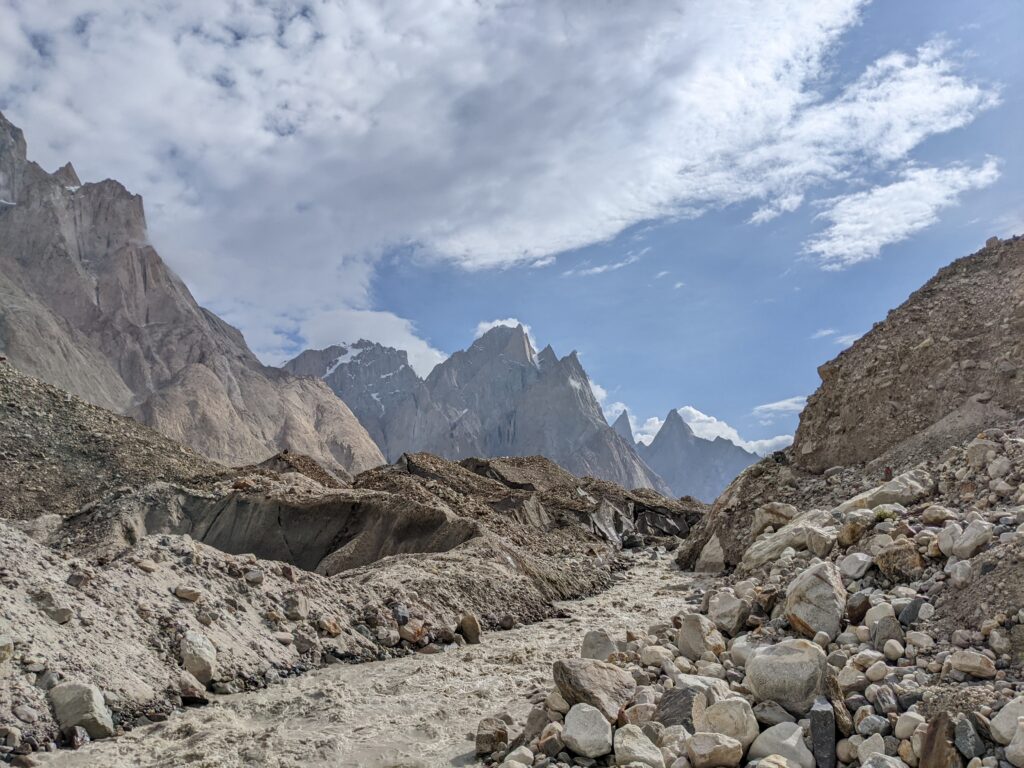 For me the hike was both boring and frustrating. The terrain barely changes—it's either scorching heat in the desert or walking on the unstable rocky moraine of the glacier. It's not like what I've heard about the Nepal base camp hikes being pretty tourist-friendly.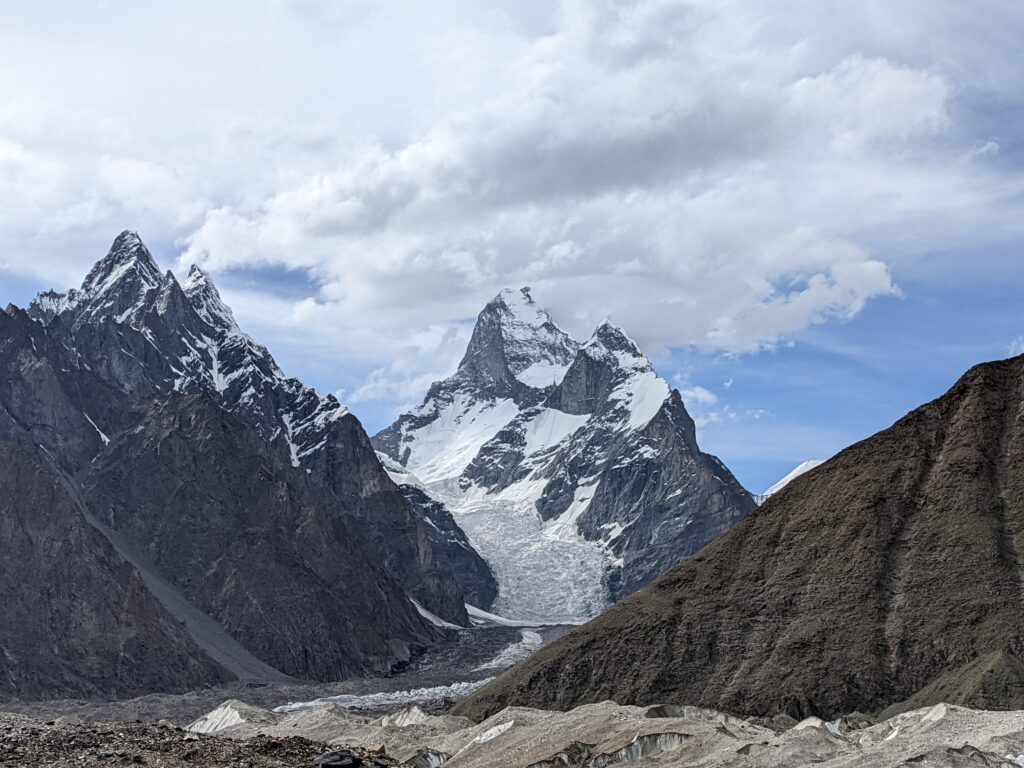 Sure the views are beautiful, with huge jagged peaks on both sides of the glacier. It's definitely an experience and if it's your dream to see the Trango towers up close, by all means go for it. Just know it's not easy.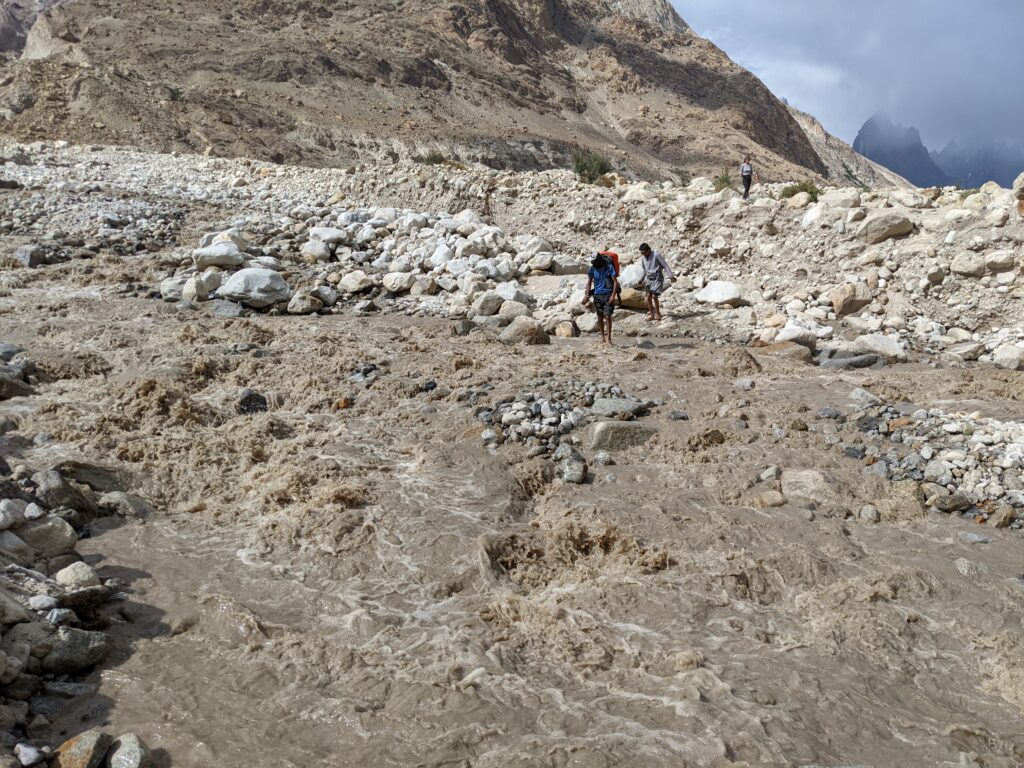 Even below the glacier later in the season (and/or later in the day) rivers from the sides of the valley gain st(r)eam and don't have bridges. One barefoot river crossing a day? Sure that may be exciting and fun. Five? I'm sure at that point anyone would just sigh.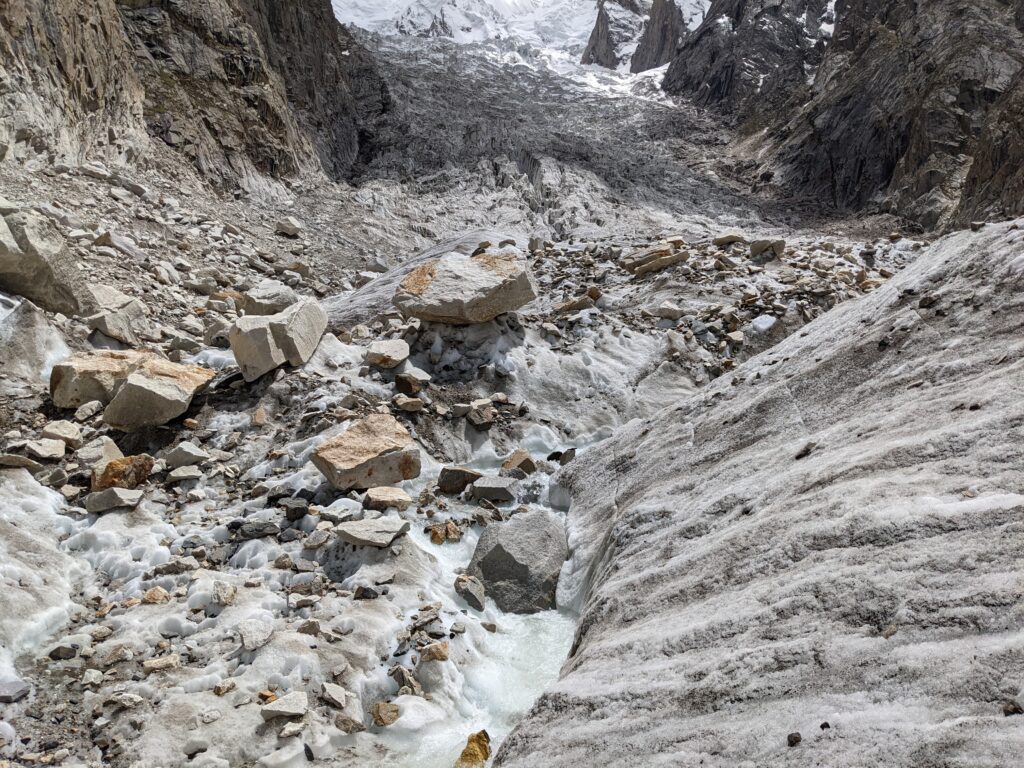 On the glacier it's the same crumbling rocky moraine and melting snow all the way to the 8000m base camps. It's not fun and not easy to walk on, and puts a constant strain on the ankles. It's not so bad on the flatter areas, but when ups and downs are involved it's very easy to step on a loose rock and slip. It happened to me on the first rotation up when a bigger rock just decided to flip out from under me—my knee still hasn't recovered fully.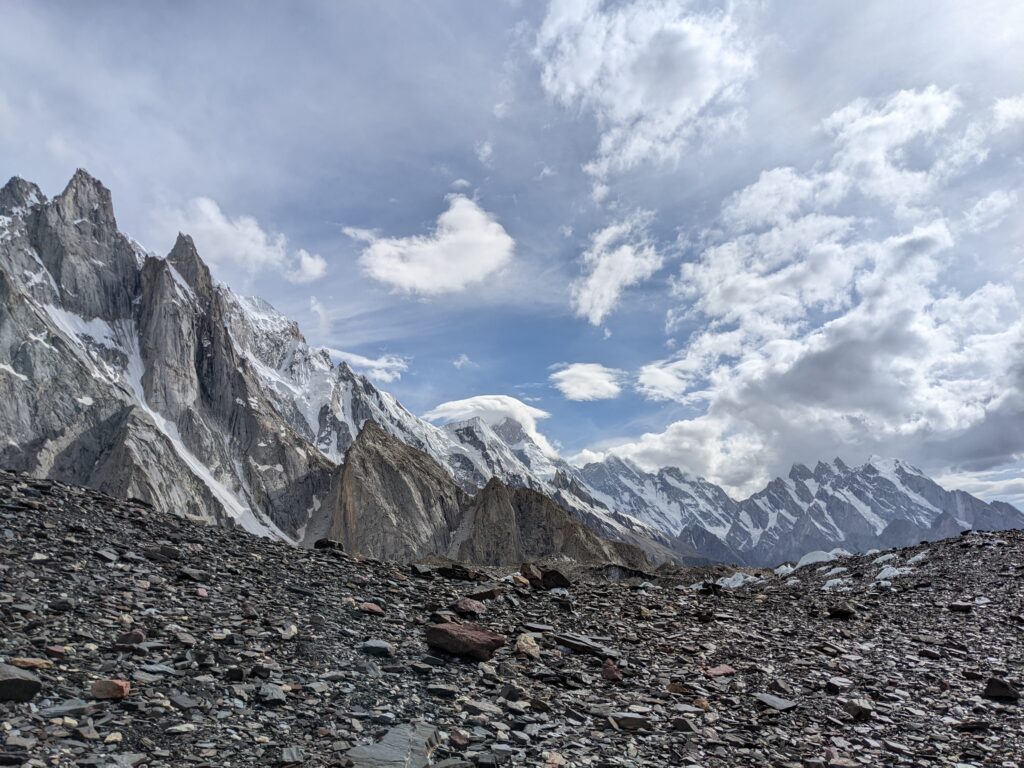 Consider this a warning that just because you enjoyed the hike to Manaslu base camp, it doesn't mean hiking to K2 base camp will be fun too. I found it sadly amusing how you could observe the clients smiling less and less as they got higher up on the glacier. Watch videos and know what you sign up for before the trek you looked forward to turns into a pretty expensive regret.