Just a week after I did my three-day journey along the Jounen range, I went back to the Northern Alps for another round. This time I climbed Mt Yari. At 3180m it's the fifth highest mountain in Japan, and second highest in the Northern Alps after Hotaka. The Yari-Hotaka ridge is something I'd like to try eventually (it's famously challenging), but this wasn't that time.
Considering that the Jounen range was already snowed a week before and Yari's way higher, it was of course well snowed. Yari's actually there both the view from the way up Tsubakuro and in that sunset photo I took from Otensho, covered in snow.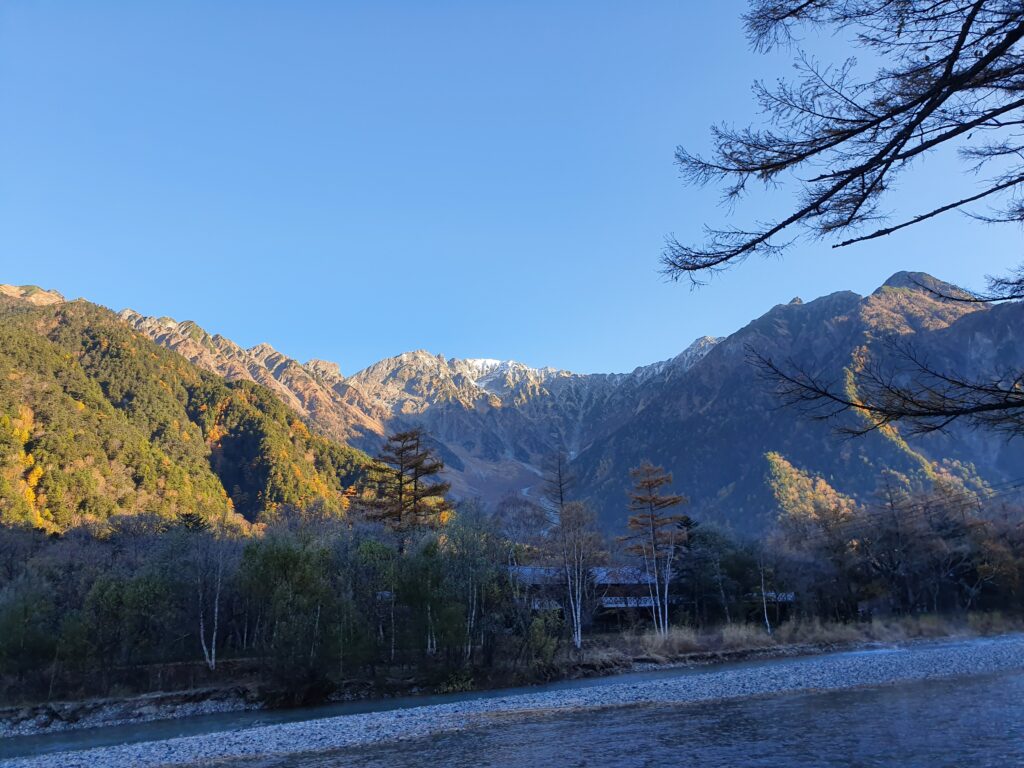 I arrived in Kamikochi with the first bus from Shin-Shimashima where I stayed at a nice cozy guest house. Just as with Hotaka, the trailhead up the mountain is in the higher end of Kamikochi, meaning a good 12km hike on good road basically flat all the way. However, it was already freezing so some of the spring crossing wooden bridges were covered in ice. At first I didn't understand why the person before me was taking forever crossing such a "simple bridge" then I realized.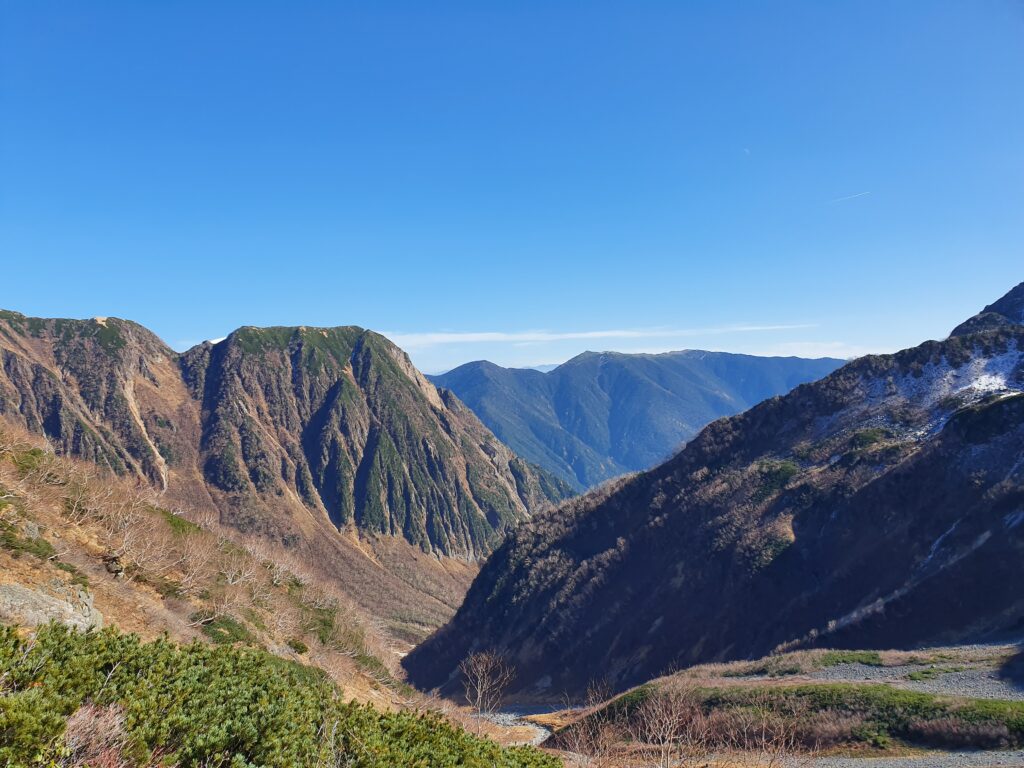 Once past Ichi-no-mata, the road turns into a mountain path and soon the forest disappears. It was interesting to look down the valley and see Chougatake (last week's last station) in the distance, already seemingly lower than I was, and I still had way to go…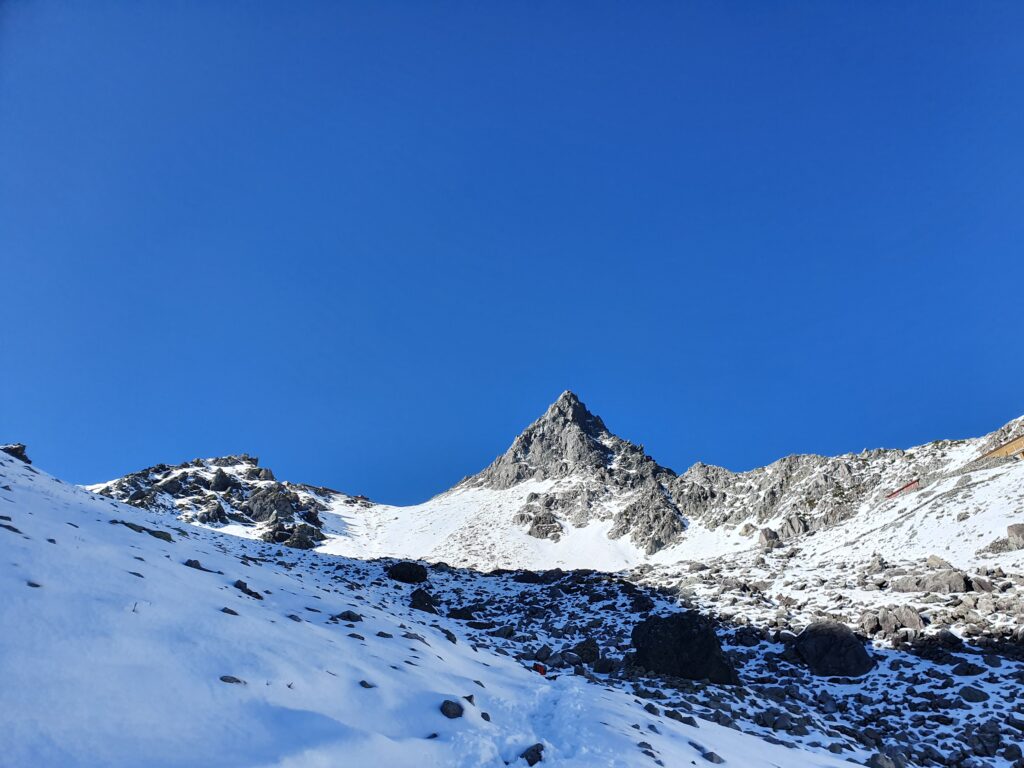 There was more and more snow as I got higher and the path switched from the "summer way" to the "winter way" of going straight up in the snow instead of zigzaging around rocks. In the end it was around 3pm that I got to the mountain hut at the shoulder of the summit.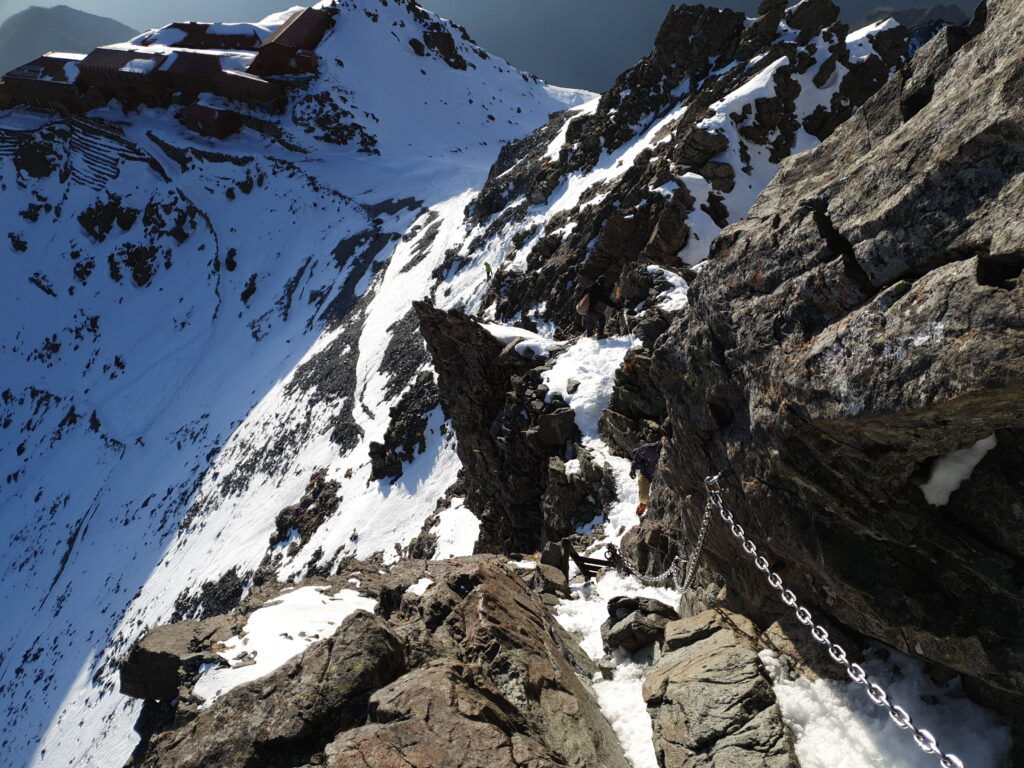 The climb up to the summit isn't for the faint-hearted (especially when it's snowed), but it's mostly secured with chains and ladders so you don't have to be a boulder master to get up there. I made it up to the summit in like twenty minutes from the hut (ymmv). Needless to say, the view was nothing short of amazing.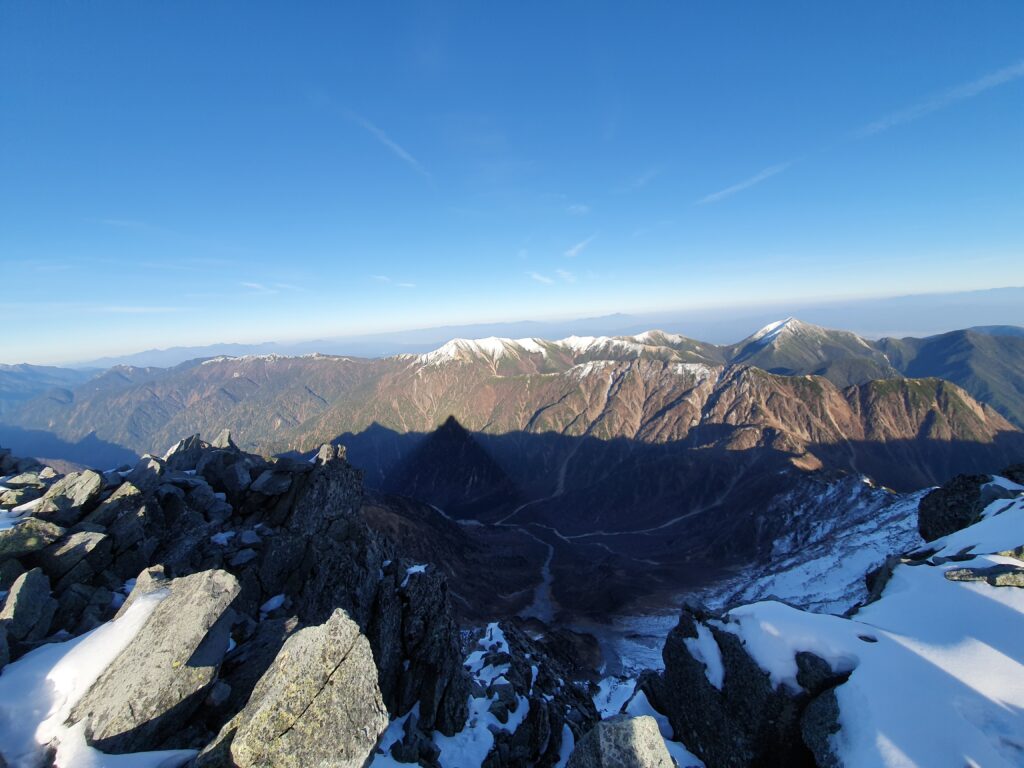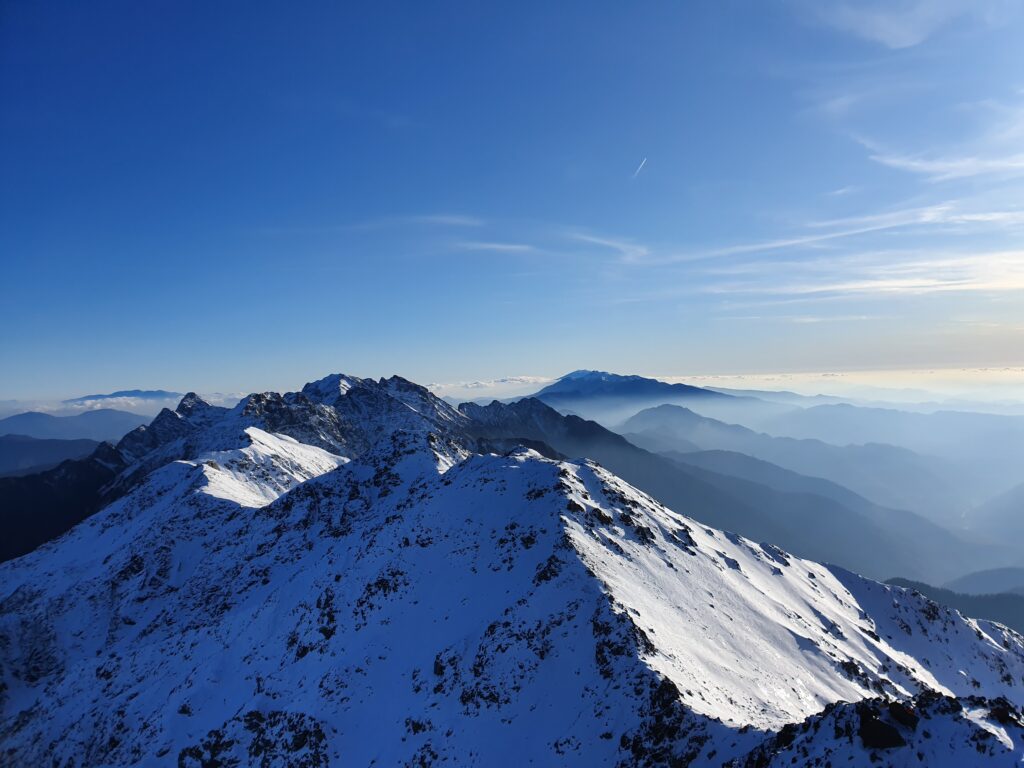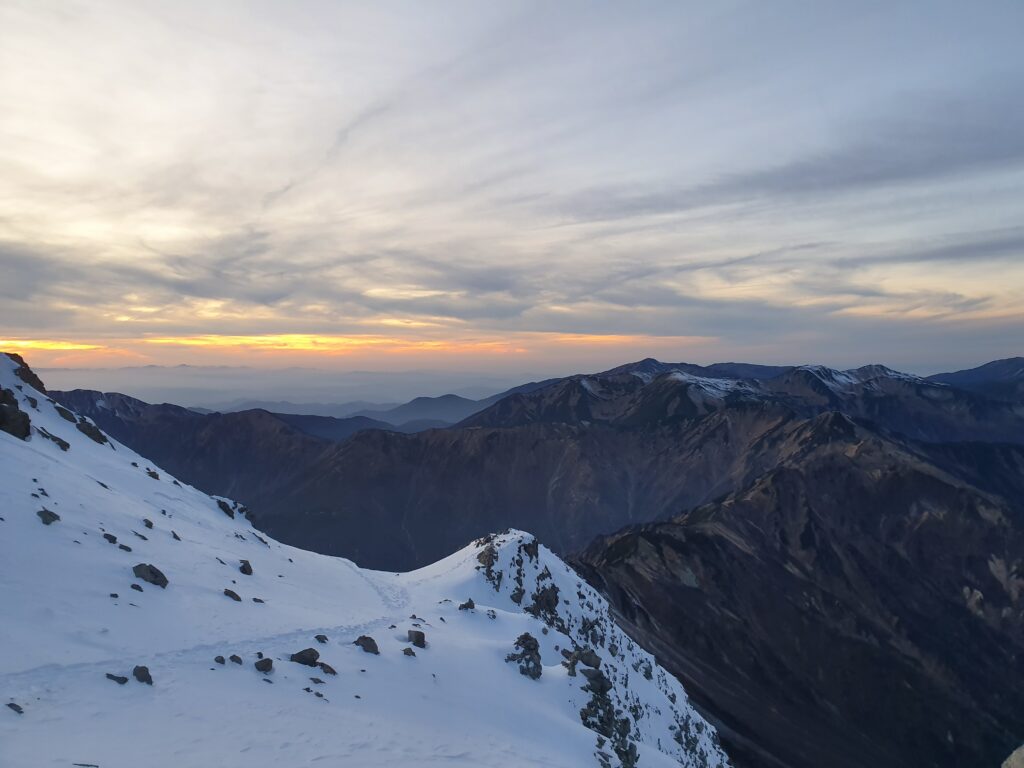 I didn't sleep well because one of my roommates was snoring at an honestly quite impressive volume (so much that my other roommate just walked out in the middle of the night and rested in the common room instead). Nonetheless I was up before the sun to snap some sunrise pictures too.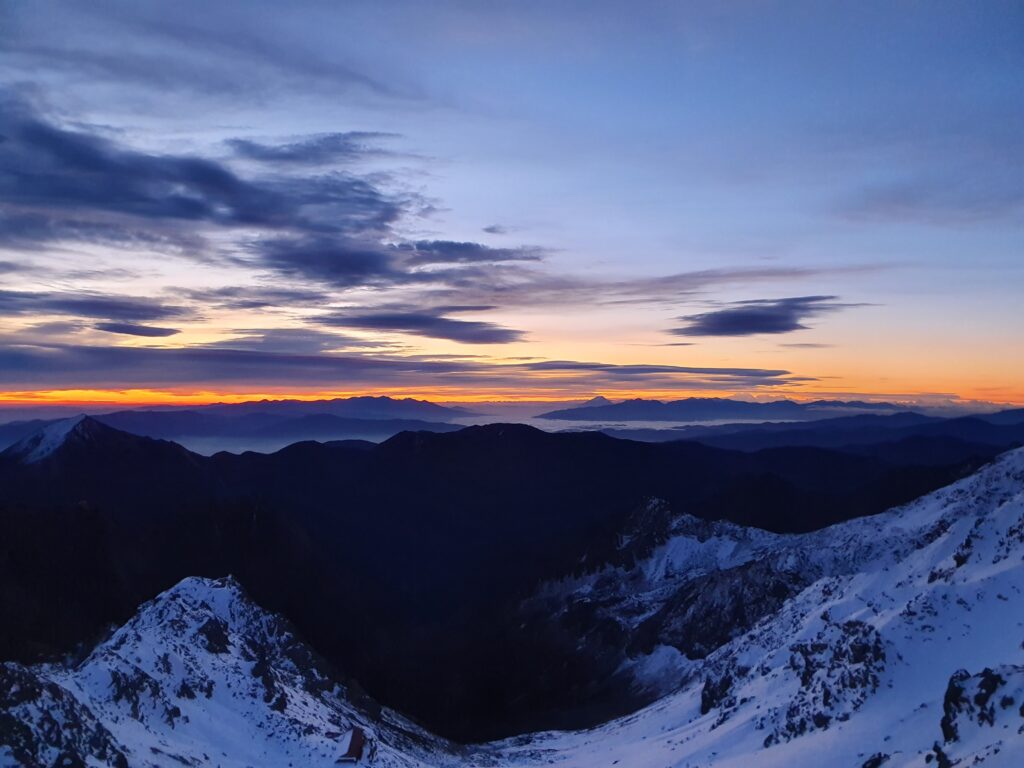 The way down I actually needed my crampons because the snow was frozen rock solid. The reliable steel made my descent pretty quick though and I was under the snowline within an hour. Down in Kamikochi it was outright "warm" – at least it felt warm after the freezing cold morning at 3000m altitude. Reminder: Kamikochi in the autumn is just beautiful.